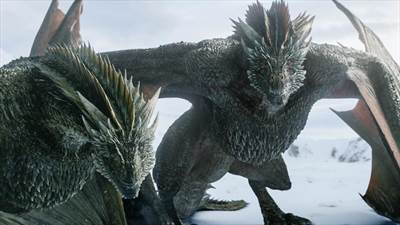 It has been reported that the "Game of Thrones" prequel will not be going through at HBO.

While HBO declined to comment about the news, it is said that the cast and crew have all been made aware of the decision.

The prequel was going to star Naomi Watts and was going to take place thousands of years prior to the current "Game of Thrones" timeline. Also starring in the pilot was Josh Whitehouse, Naomi Ackie, Denise Gough, Jamie Campbell Bower, Sheila Atim, Ivanno Jeremiah, Georgie Henley, Alex Sharp, Toby Regbo, Miranda Richardson, Marquis Rodriquez, John Simm, Richard McCabe, John Heffernan, and Dixie Egerickx.

The project was just one of several that were planned for the "Game of Thrones" universe but now it would seem that the chances of any of them seeing production are slim.

"Game of Thrones" ended this past May after eight seasons on HBO.