Peter Dinklage

A Little Bit of Heaven (2012)

14 Fans

Marley Corbett (Hudson) is young, beautiful, and wildly funny, but she's afraid of opening herself up to true love and commitment. Though she uses her humor to prevent matters from getting serious, a life-changing visit to her doctor (Bernal) sen...


The Angry Birds Movie (2016)

1926 Fans

In the 3D animated comedy, The Angry Birds Movie, we'll finally find out why the birds are so angry.The movie takes us to an island populated entirely by happy, flightless birds - or almost entirely. In this paradise, Red (Jason Sudeikis, We'...


The Angry Birds Movie 2 (2019)

64 Fans

A hilarious all-star cast of new and returning talent are brought together as the flightless birds and scheming green pigs take their beef to the next level....


The Boss (2016)

255 Fans

Academy Award®-nominated star Melissa McCarthy (Bridesmaids, The Heat, Tammy) headlines The Boss as a titan of industry who is sent to prison after she's caught for insider trading. When she emerges ready to rebrand herself as America&rsquo...


Chronicles of Narnia: Prince Caspian (2008)

Be the first to check-in

The enchanted characters of C.S. Lewis's timeless fantasy come to life again in this second installment of the seven book series, in which the Pevensie siblings are magically and mysteriously transported back from England to Narnia, where a thril...


Game of Thrones (2011)

196 Fans

In a land where summers span decades and winters can last a lifetime, trouble is brewing. From the scheming south and the savage eastern lands, to the frozen north and the ancient Wall that protects the realm from the darkness beyond, two powerful fa...


Pixels (2015)

1394 Fans

When aliens misinterpret video-feeds of classic arcade games as a declaration of war against them, they attack the Earth, using the games as models for their various assaults. President Will Cooper has to call on his childhood best friend, '80s...


Three Billboards Outside Ebbing, Missouri (2017)

8 Fans

A darkly comedic drama from Academy Award® winner Martin McDonagh (IN BRUGES). After months have passed without a culprit in her daughter's murder case, Mildred Hayes (Academy Award® winner Frances McDormand) makes a bold move, commissi...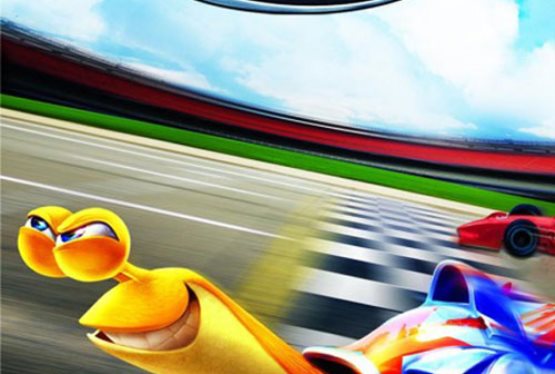 Turbo
WAS: $14.99
NOW: $9.99