The Croods: A New Age (2020)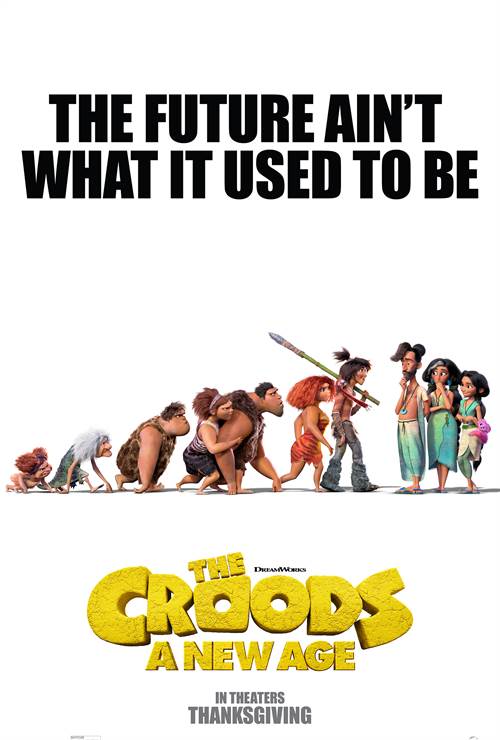 Share this:
| | |
| --- | --- |
| Director: | |
| Writers: | |
| Cast: | |
| Released: | Wednesday, November 25, 2020 |
| Length: | 95 minutes |
| Studio: | DreamWorks Animation |
| Genre: | Family |
| Rating: | Some material may not be suitable for children. |
Synopsis
The Croods have survived their fair share of dangers and disasters, from fanged prehistoric beasts to surviving the end of the world, but now they will face their biggest challenge of all: another family
The Croods need a new place to live. So, the first prehistoric family sets off into the world in search of a safer place to call home. When they discover an idyllic walled-in paradise that meets all their needs, they think their problems are solved … except for one thing. Another family already lives there: the Bettermans.
The Bettermans (emphasis on the "better")—with their elaborate tree house, amazing inventions and irrigated acres of fresh produce—are a couple of steps above the Croods on the evolutionary ladder. When they take the Croods in as the world's first houseguests, it isn't long before tensions escalate between the cave family and the modern family.
Just when all seems lost, a new threat will propel both families on an epic adventure outside the safety of the wall, one that will force them to embrace their differences, draw strength from each other and forge a future together.
The Croods: A New Age features the voice talent of returning stars Nicolas Cage as Grug Crood, Catherine Keener as Ugga Crood, Emma Stone as their daughter, Eep; Ryan Reynolds as Eep's boyfriend, Guy; Clark Duke (Hot Tub Time Machine) as Thunk and Cloris Leachman as Gran. They're joined by new stars Peter Dinklage (HBO's Game of Thrones) as Phil Betterman, Leslie Mann (Blockers) as Hope Betterman, and Kelly Marie Tran (Star Wars: Episode VIII-The Last Jedi) as their daughter, Dawn.
The film is directed by Joel Crawford, who has worked on multiple DreamWorks Animation films, including Trolls and the Kung Fu Panda franchise, and is produced by Mark Swift (Captain Underpants: The First Epic Movie, Madagascar 3: Europe's Most Wanted).

Purchase DVD/Blu-ray/4K UHD physical copy of The Croods: A New Age today at Amazon.com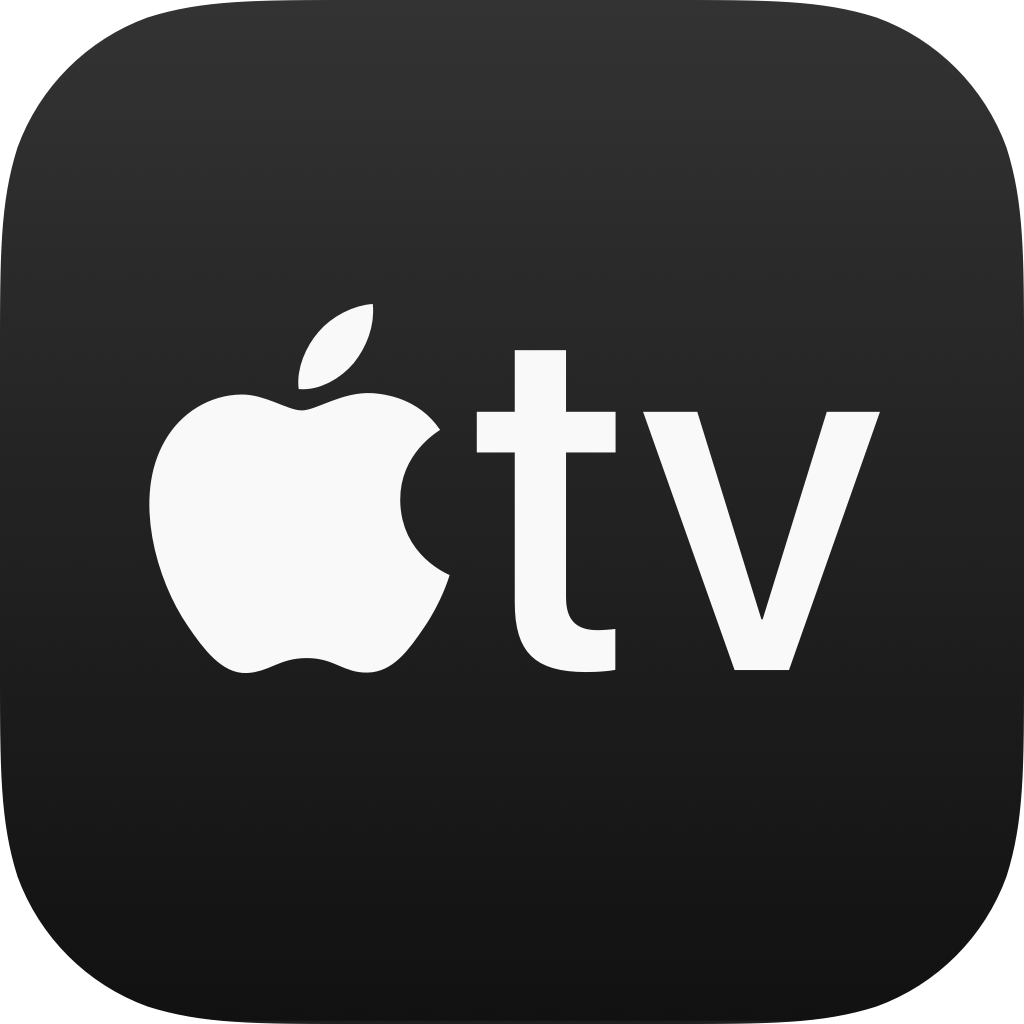 Download The Croods: A New Age in Digital HD/4K from the iTunes store.
Listen to the The Croods: A New Age soundtrack on Apple Music.
The Croods: A New Age images are © DreamWorks Animation. All Rights Reserved.
The Croods Making a New Home at Hulu and Peacock
8/31/2021 3:27 PM EST
The Croods are heading to the small screen. "The Croods: Family Tree" will be a new series set to stream on Hulu and Peacock.The "Croods" franchise began in 2013 with "The Croods" and had a follow up with 2020's "The Croods: A New Age". The animated prehistoric family will star in the six-episode series, showing how the Croods and the Bettermans are learning to coexist on a farm that they both liv...
More>>
Win a 4K UHD Copy of The Croods: A New Age
2/22/2021 9:18 PM EST
In 2013 Universal Pictures brought audiences the animated version of cavemen in their hit movie, The Croods.  This past Thanksgiving, they continued the story with THE CROODS: A NEW AGE.  With colorful visuals and a fun story, they reminded us why we fell in love with the first film.  In anticipation of the 4K Blu-ray release on February 23, 2021, Universal Pictures Home Entertainment, in conjunct...
More>>
DreamWorks Animation Announces The Croods: A New Age Watch Party
12/18/2020 3:40 PM EST
DreamWorks Animation has announced that they will be holding a Twitter watch party for "The Croods: A New Age" tonight at 4 PM PST/7 PM EST. Viewers can watch along with Filmmakers, Cast & Special Guests at WatchCroods.com.Be sure to tune in 30 minutes prior to the start for a pre-show hosted by Nikki Novak that will include an interview with Director Joel Crawford and special guests as well as a ...
More>>
The Croods: A New Age Theatrical Review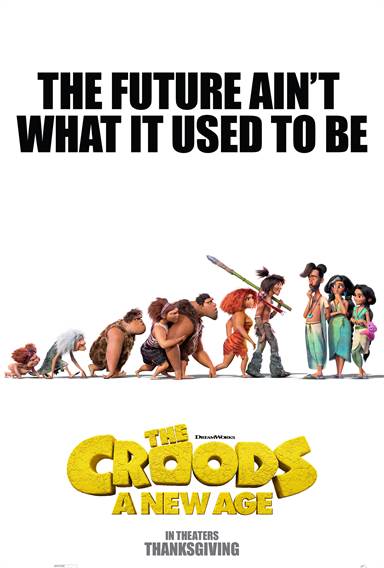 DreamWorks Animation began in 1994 as a subdivision of Amblimation but ten years later it became its own company. Over the last 25 years, DreamWorks has released thirty-eight animated feature films. Beginning with The Prince of Egypt, the company has had success with several movie franchises including Shrek, Madagascar, Kung Fu Panda, and How to Train Your Dragon. Their movies average a gross profit of four hundred and seventeen million dollars per film. They have also won three Academy Awards and 41 Emmy awards. In 2013, DreamWorks released a movie about cavemen called The Croods, and this week the sequel, The Croods: A New Age will be opening in theaters, just in time for Thanksgiving.
The Croods introduced audiences to a family of cavepeople who were led by their overbearing Patriarch, Grug (Nicholas Cage; The Rock). Despite global catastrophe, Grug doesn't want to leave their cave. However, when a teenage boy named Guy (Ryan Reynolds; Deadpool) urges them to leave with him to find new caves in the mountains, the family is eager to follow him, much to Grug's chagrin. Once they reach the mountains, The Croods realize they don't want to live in a cave anymore and decide to stay together making their new home on a beach.
As the sequel opens, we see the family are still together and now include Guy in their "clan". As they continue to seek out "Tomorrow", Grug sees the family separating with Guy, and Eep (Emma Stone; La La Land), talking about starting a family of their own. Suddenly, Grug finds a wall and discovers a beautiful garden beyond it. When the family rejoices and eat to their heart's content, they suddenly come face to face with Hope (Leslie Mann; Knocked Up) and Phil (Peter Dinklage; Game of Thrones) Betterman, who it turns out knows Guy and were friends with Guy's parents.
The Bettermans have a beautiful tree home with bedrooms for everyone and lots of modern "amenities". They also have a daughter named Dawn (Kelly Marie Tran; Star Wars Episode VIII: The Last Jedi) whom they have sheltered all her life. Phil only has one rule, don't touch the bananas, but since Grug loves bananas he has a hard time obeying it. The Bettermans plot to get rid of the Croods and keep Guy with them so they can pair him off with Dawn. Of course, not only does this not sit well with Eep but it causes a rift between her and Guy and the Croods and Bettermans. When Grug decides to get revenge on the Bettermans by eating all the bananas, the consequences of his actions cause Grug, Guy, and Phil to be sacrificed.
The vocal star talent that graced the first film return for this second installment and they all do a great job. Of course, Cage's voice is easily recognizable, followed by Reynolds. The ladies' voices aren't as easy to place but each of them brings the right amount of emotion to their performances.
The visuals are beautiful, especially when the Croods find the lush garden and when the "creatures" come looking for their sacrificial bananas but instead end up kidnapping Grug, Phil and Guy instead. The friendship between Dawn and Eep is terrific as well and reminds me of what I was like when I was a teenage girl.
The underlying theme of both The Croods and this new sequel is family. In a time when things are so unstable, it is nice that a movie like this one can come along to remind us all of what is most important in life. Gather up the whole family and head to your local theater (or television with streaming capabilities) and enjoy a little family time with a fun film.
Grade: B

For more reviews please visit our film/television review section.
FlickDirect's Austin Putnam talks about the 4K edition of THE CROODS: A NEW AGE!Pick up your cop...

The Croods have survived their fair share of dangers and disasters, from fanged prehistoric beasts t...
SPONSORED LINKS