Game of Thrones and Westworld Not Appearing at San Diego Comic-Con
Jun 14, 2018 04:00 PM EST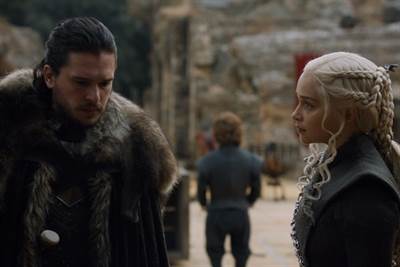 HBO's "Game of Thrones" and "Westworld" will not be making an appearance at this year's San Diego Comic-Con.

The network said in a statement, "Due to production schedules and air dates for 'Game of Thrones' and 'Westworld,' these series will not be presented at San Diego Comic-Con this summer. HBO has a longstanding relationship with SDCC, and we are very grateful for the fans' enthusiastic response over the years. We look forward to returning in the future."

"Westworld" will be premiering a month before this year's SDCC and won't have anything to promote at that point. "Game of Thrones" is currently in production on Season 8 and there's no word on whether they will ever return to SDCC, given that Season 8 will be their final.

Filed Under: westworld, game of thrones, hbo, sdcc
SPONSORED LINKS