Naomi Watts Signs on for Game of Thrones Prequel
Oct 30, 2018 04:58 PM EST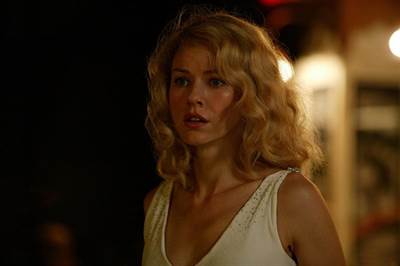 Naomi Watts has signed on to star in HBO's Game Of Thrones prequel pilot. She will play a lead in the show.

The series was created by writer Jane Goldman and Game of Thrones co-executive producer/writer George R.R. Martin and will take place thousands of years before the current timeline of Game of Thrones. In the prequel we will see the history of Westeros and the origin of the white walkers, just to name a couple of storylines.

Casey Bloys, HBO President of programming, had told Deadline back in July, "There are very strong female characters but it's an ensemble, there are men and women. Jane is a very good writer, we don't want to limit her to writing female leads. There are a lot of very complicated leads in (the pilot)."

Naomi Watts is a two-time Oscar winner who has a number of upcoming projects. She will be starring in Once Upon a Time in Staten Island, The Wolf Hour, Boss Level and Luce. She also just signed on to play Gretchen Carlson in Showtime's Roger Ailes limited series opposite Russell Crowe.

Filed Under: naomi watts, george rr martin, hbo, game of thrones
SPONSORED LINKS