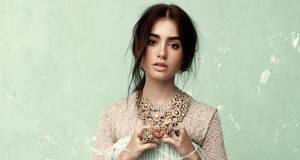 Lily Collins, who starred in "Mirror, Mirror", will be joining the cast of Seth Grahame-Smith's "Pride and Prejudice and Zombies". The film will be an adaptation of Grahame-Smith's novel of the same name.

The film has had some difficulties getting off the ground. Originally, Natalie Portman was attached to the project when it was being developed by Lionsgate, but after several directors and stars dropping out, the project was stalled for moths. Now, Panorama has stepped up to the plate and Burr Steers will be directing.

The film will be produced by Portman, Annette Savitch, Richard Kelly and Sean McKittrick.

Countdown to the release of Pride, Prejudice and Zombies, with the iPhone Movie Countdown Clock App.