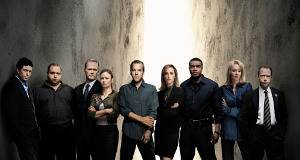 Don't count out new "24" material just yet - Fox may be bringing back the series on a limited run basis. Keifer Sutherland is currently in talks to reprise his role as Jack Bauer.

Since the series ended in 2010, there have been many attempts to bring it back as a film, but nothing was ever able to come to fruition. Supposedly, the idea to being it back to TV was the idea of Howard Gordon, who is now the executive producer on Showtime's Homeland. He stated on Twitter that he was involved in the reboot writing, "I'm pulling double duty along with Tyrant."

"24" was an Emmy Award winning show, earning 5 awards at the 2006 show.