24 (2001)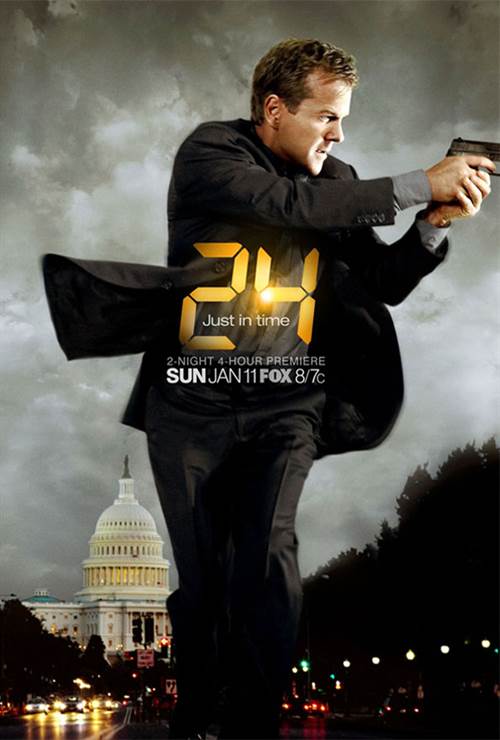 | | |
| --- | --- |
| Created By: | |
| Cast: | |
| Air Date: | Tuesday, November 6, 2001 |
| Studio: | 20th Century Fox |
| Genre: | Television |
| Rating: | This program contains some material that many parents would find unsuitable for children under 14 years of age. |
24 Synopsis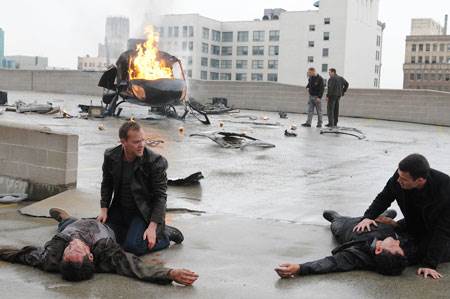 24 is presented in real time, with each season depicting a 24-hour period in the life of Jack Bauer, who works with the United States government as it fights domestic threats. Bauer is often in the field for the Los Angeles Counter Terrorist Unit as they try to safeguard the nation from terrorist threats. The show also follows the actions of other CTU agents, government officials and terrorists associated with the plot.

Purchase DVD/Blu-ray/4K UHD physical copy of 24 today at Amazon.com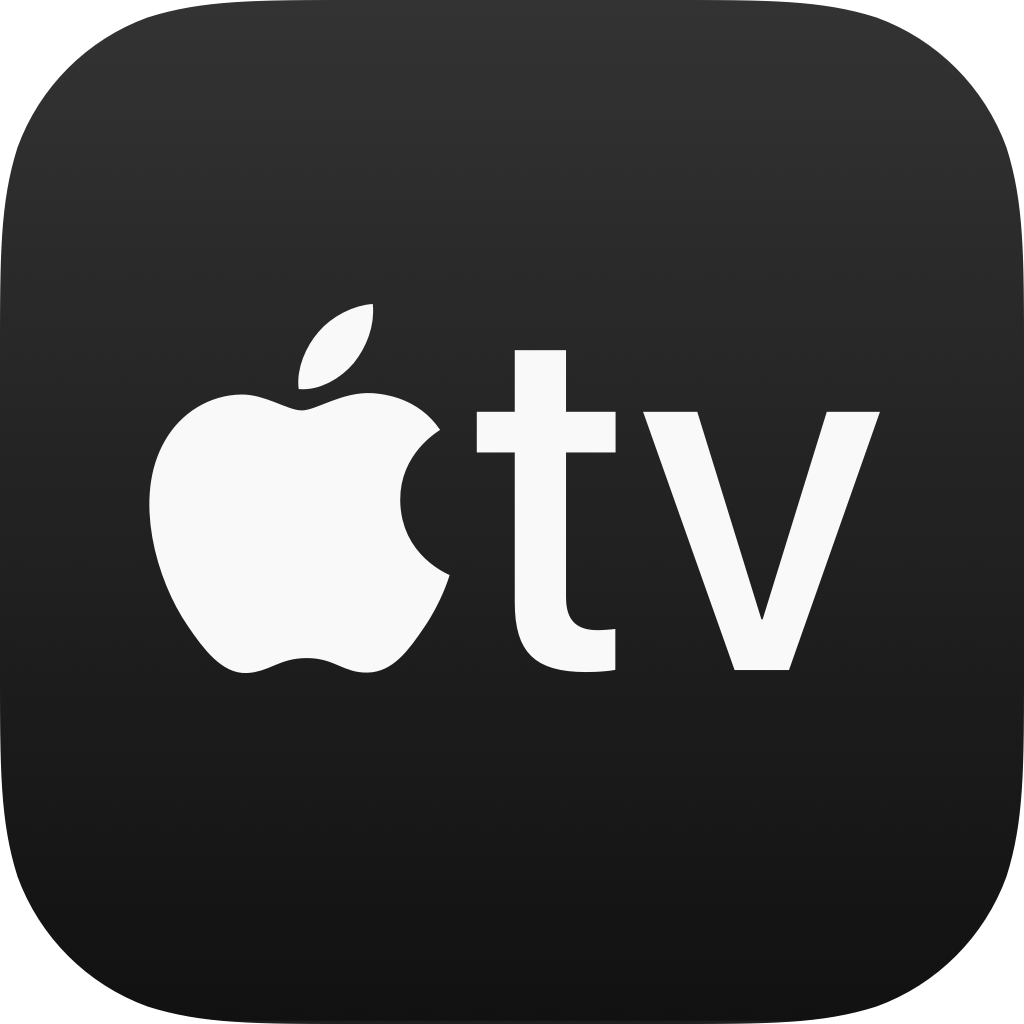 Stream 24 in Digital HD/4K from the AppleTV store.
24 images are © 20th Century Fox. All Rights Reserved.
24 Series Could Be Making a Comeback
9/8/2021 3:59 PM EST
Fox Entertainment President Michael Thorn recently said in an interview that we could be getting another "24" project."There's still a possibility, there are still some discussions with the producers on a take that we have yet to hear," he said. "There [are] some active creative discussions that are happening," said Thorn.It is said that the series could be brought back with a new spin. "24" debut...
More>>
Fox to Release 24 Spin-Off
6/2/2015 10:30 AM EST
A while back, there had been rumors swirling that Fox would be bringing back their hit series, 24.  We have now learned that Fox is actually developing a spin-off of the show with a new cast, but still featuring Keifer Sutherland's Jack Bauer every once in a while. Yvonne Strahovski's character, Kate Morgan, may also be making appearnaces as well.The show will feature a new, younger, lead male in ...
More>>
Kiefer Sutherland Closes Deal for 24
5/13/2013 11:16 AM EST
Kiefer Sutherland has recently finished negotiating a contract with Fox for a limited run of the series "24".  The show has already been in development for quite some time, and now that Sutherland is officially on board, we can probably expect things to move even faster now.Sutherland had recently starred in "Touch", a drama for Fox/20th, but that just ended after 2 seasons....
More>>
24 Making a Limited Run Comeback
5/10/2013 10:41 AM EST
Don't count out new "24" material just yet - Fox may be bringing back the series on a limited run basis. Keifer Sutherland is currently in talks to reprise his role as Jack Bauer.Since the series ended in 2010, there have been many attempts to bring it back as a film, but nothing was ever able to come to fruition. Supposedly, the idea to being it back to TV was the idea of   Howard Gordon, who is ...
More>>
24 Film Project Dead Says Antoine Fuqua
3/12/2013 12:09 PM EST
Antoine Fuqua, whose film "Olympus Has Fallen" will be out next week, has said that the film project of the hit series "24" is dead.Fuqua, who was the frontrunner to direct, said, "Yeah, that's not happening. I don't think it's gonna happen at all, definitely not with me. I met with Kiefer [Sutherland], Fox wanted to do it, it was a matter of his schedule before he went off to do his new show [Tou...
More>>
24 Film Delayed Until Next Year
3/14/2012 11:02 AM EST
"24" fans will have to wait just a bit longer for their beloved series to become a film. 20th Century Fox has pushed the film back until next year. Originally, the film was scheduled to begin production in this March, with Keifer Surtherland beginning work in April, after his show "Touch" goes on hiatus.It appears that budget is to blame for the delay. The script is written and ready to go, and Ma...
More>>
24 Film Finally Going to Happen
12/6/2011 10:53 AM EST
"24" the hot Fox series, will finally be making its way to the big screen.Mark Bomback, of "The Wolveine" and Shadow Divers" fame, will be making some changes to the script that was written by Billy Ray.  It is said that the final version will be handed in by the end of the year.Fox is looking to begin filming in April....
More>>
"24" Film in "Suspended Animation"
1/10/2011 4:18 PM EST
Some bad news for "24" fans. It seems that the film version of the hit show has been put on hold for the time being.  There was a script written by Billy Ray that won't be used, and there is no other script currently in the works.Tony Scott, director/producer, is said to be meeting with Keifer Sutherland to discuss ideas for the project. Sutherland had told EW last year that they wanted to "create...
More>>
24 The Series Might Be Off The Network But You Can Still Get You...
5/25/2010 10:58 PM EST
Time may be running out on 24, one of the most innovative and acclaimed dramas on television, but fans can relive every heart-pounding minute of the show's final season when "24" Season Eight arrives on December 7, 2010 to Blu-ray and DVD from Twentieth Century Fox Home Entertainment. Additionally on December 7, fans will also have a chance to experience all 8 days of Jack Bauer when "24" The Comp...
More>>
24: Season Eight - The Complete Final Season Blu-ray Review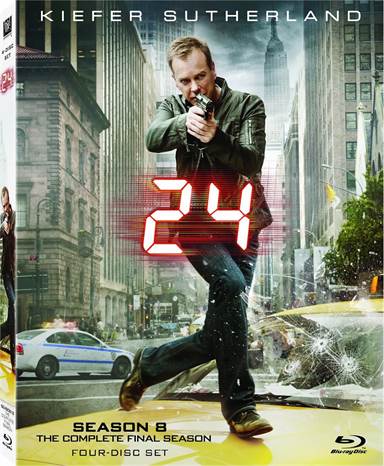 After the astounding revival in storytelling that was
24
's seventh season, the onus was on this, the eighth and final season, to avoid slipping back into the dark days of season six. It was no small thing to ask: season seven replaced most of the cast, engaged formerly dead classic series character Tony Almeida in a triple-cross, and destroyed the "Bluetooth conspiracy" underlying all of the antagonists' terrorist plots since season five, making for the most compelling
24
since season two before the bomb, but finalizing so many plot threads that there seemed nowhere for season eight to follow up.
Eight succeeds, making for the third-best
24
season of its run, by building stories largely upon the strongest cast additions from the last season. First, brilliantly developed in season seven, Renee Walker (Annie Wersching) returns to make an alarming, if not unexpected contrast to Jack Bauer (Kiefer Sutherland,
The Lost Boys
,
The Sentinel
). While Bauer has been ironically healed by the events of seven, Walker was severely damaged, and Bauer's attempts to help her recover motivate most of his actions throughout the season, including all of the as-usual badass terrorist killing. It's the biggest character shift for Bauer since killing Nina in season three, as he's mostly been motivated by patriotism — and extreme dislike of terrorists, even in presidential form — since then. The only detraction in this vein I can make is that as more and more horrible things keep happening to Walker, her face turns into a "life sucks for Renee Walker" frown-o-meter, and the ensuing hilarity is not really in keeping with the earnestly dark feel and intent of her scenes.
Second, President Allison Taylor (Cherry Jones,
The Perfect Storm
,
Amelia
) returns as the most intriguing president since early season two's version of David Palmer. She leads us through a topical, yet exciting treatment of current U.S. relations with Russia and Iran, though the latter remains an unnamed Middle Eastern country in accordance with
24
tradition. A dramatic execution of
realpolitik
gives us an appealing conclusion to the series, as well as providing new insights into Bauer and Taylor.
I'm happy to note that Kim Bauer (Elisha Cuthbert,
The Girl Next Door
) can once again appear for multiple episodes without driving viewers crazy, yet still takes care not to overstay her welcome. Chloe O'Brien (Mary Lynn Rajskub,
Punch-Drunk Love
,
Little Miss Sunshine
) is as charmingly abrasive as ever, no longer spending most of the season in holding. Unfortunately, one returning villain from seasons past is as cartoonishly evil as ever; on balance, perhaps, the afforded opportunity for Bauer to execute one of his most ridiculously cool counterterrorist attacks ever makes it worth the eye-rolling.
CTU is back after a much-needed vacation last season, and all of our favorite
24
cliches are back with it. I think they made a list and made sure to hit all of them until reaching the final story arc of the season. I'm not afraid to spoil Dana Walsh's (Katee Sackhoff,
Battlestar Galactica
) part in that revival, that of the "CTU drama completely unrelated to terrorism" trope, and while she redeems herself later, most of her scenes felt like wasting so much time, in the way that season four did. Cole Ortiz (Freddie Prinze Jr.,
I Know What You Did Last Summer
,
Scooby-Doo
) comports himself well in the role of CTU's lead non-Bauer action man.
The video for Season Eight is encoded with the latest AVC Video Codec. At times, the picture is crisp and clean; however there are other times, especially during dimly lit scenes, where the picture is very grainy. The DTS-HD Master Audio 5.1 track is superb though. 24 uses the rear speakers more than the usual television show, and it really shows on this release as 24 packs a punch in your living room that some action movies would only dream of.
One great special feature of this set is the Chloe's Arrest (Disc 4) -- four- minute epilogue filmed just for this release. Other special features are included on each disc of the set:
Disc 1:

The Ultimate CTU;
Scene Makers;
Deleted Scenes.

Disc 2:

24 At Comic-Con;
Deleted Scenes;
Scene Makers.

Disc 3:

Being There;
Scene Makers;
Deleted Scenes.

Disc 4:

Scene Makers;
Deleted Scenes;
This is damn near an A-quality season. But the Dana silliness, Renee's distracting frown-o-meter, and being just plain not as interesting as seven requires me to be honest and mark it lower than the unerringly high-quality season seven would demand.
For more reviews please visit our film/television review section.
SPONSORED LINKS