24 (2001)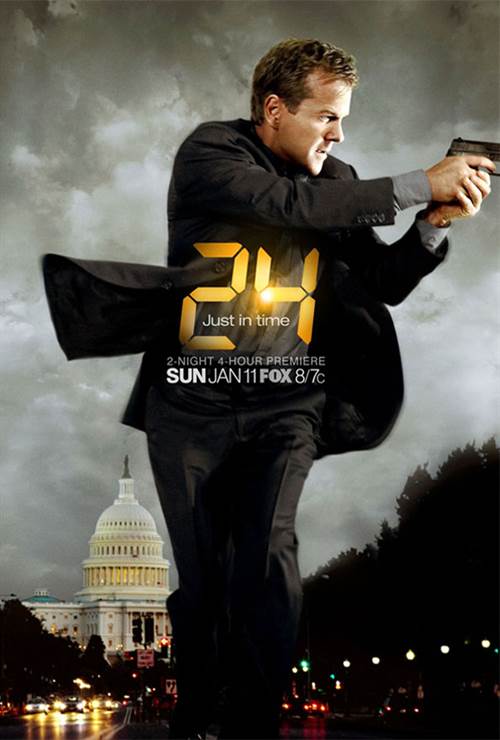 | | |
| --- | --- |
| Created By: | |
| Cast: | |
| Air Date: | Tuesday, November 6, 2001 |
| Studio: | 20th Century Fox |
| Genre: | Television |
| Rating: | This program contains some material that many parents would find unsuitable for children under 14 years of age. |
24 Synopsis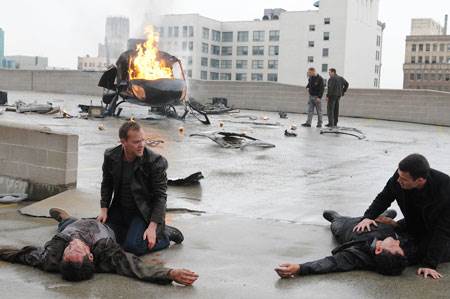 The television series "24" is a fast-paced, real-time thriller that focuses on a single day in the life of its lead character, Jack Bauer. Jack is an experienced field agent for the Los Angeles Counter Terrorist Unit (CTU), and the show follows his efforts to protect the United States from various terrorist threats. Throughout the series, Jack faces intense pressure and time constraints as he works to foil plots and bring those responsible to justice. The show also explores the lives of other CTU agents, government officials, and terrorists, providing a comprehensive look at the efforts to keep the nation safe from harm. With its pulse-pounding action sequences and complex, multi-layered storylines, "24" is a thrilling and engaging series that keeps audiences on the edge of their seats.
24 images are © 20th Century Fox. All Rights Reserved.
Actress Annie Wersching Passes Away: A Tribute to a Talented Act...
1/30/2023 9:17 AM EST
The entertainment industry is in mourning as the news of Annie Wersching's passing due to cancer was confirmed by her publicist. She was 45 years old. Despite her diagnosis in 2020, Annie continued to work on her passion and appeared in several popul...
| Full Article
24 Series Could Be Making a Comeback
9/8/2021 3:59 PM EST
Fox Entertainment President Michael Thorn recently said in an interview that we could be getting another "24" project."There's still a possibility, there are still some discussions with the producers on a take that we have yet to hear," he said. "The...
| Full Article
Fox to Release 24 Spin-Off
6/2/2015 10:30 AM EST
A while back, there had been rumors swirling that Fox would be bringing back their hit series, 24.  We have now learned that Fox is actually developing a spin-off of the show with a new cast, but still featuring Keifer Sutherland's Jack Bauer every o...
| Full Article
Kiefer Sutherland Closes Deal for 24
5/13/2013 11:16 AM EST
Kiefer Sutherland has recently finished negotiating a contract with Fox for a limited run of the series "24".  The show has already been in development for quite some time, and now that Sutherland is officially on board, we can probably expect things...
| Full Article
24 Making a Limited Run Comeback
5/10/2013 10:41 AM EST
Don't count out new "24" material just yet - Fox may be bringing back the series on a limited run basis. Keifer Sutherland is currently in talks to reprise his role as Jack Bauer.Since the series ended in 2010, there have been many attempts to bring ...
| Full Article
24 Film Project Dead Says Antoine Fuqua
3/12/2013 12:09 PM EST
Antoine Fuqua, whose film "Olympus Has Fallen" will be out next week, has said that the film project of the hit series "24" is dead.Fuqua, who was the frontrunner to direct, said, "Yeah, that's not happening. I don't think it's gonna happen at all, d...
| Full Article
24 Film Delayed Until Next Year
3/14/2012 11:02 AM EST
"24" fans will have to wait just a bit longer for their beloved series to become a film. 20th Century Fox has pushed the film back until next year. Originally, the film was scheduled to begin production in this March, with Keifer Surtherland beginnin...
| Full Article
24 Film Finally Going to Happen
12/6/2011 10:53 AM EST
"24" the hot Fox series, will finally be making its way to the big screen.Mark Bomback, of "The Wolveine" and Shadow Divers" fame, will be making some changes to the script that was written by Billy Ray.  It is said that the final version will be han...
| Full Article
"24" Film in "Suspended Animation"
1/10/2011 4:18 PM EST
Some bad news for "24" fans. It seems that the film version of the hit show has been put on hold for the time being.  There was a script written by Billy Ray that won't be used, and there is no other script currently in the works.Tony Scott, director...
| Full Article
24 The Series Might Be Off The Network But You Can Still Get You...
5/25/2010 10:58 PM EST
Time may be running out on 24, one of the most innovative and acclaimed dramas on television, but fans can relive every heart-pounding minute of the show's final season when "24" Season Eight arrives on December 7, 2010 to Blu-ray and DVD from Twenti...
| Full Article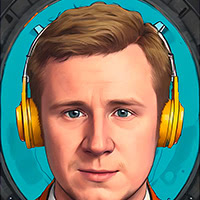 24: Season Eight - The Complete Final Season Physical Media: Blu-ray Review
After the astounding revival in storytelling that was 24's seventh season, the onus was on this, the eighth and final season, to avoid slipping back into the dark days of season six. It was no small thing to ask: season seven replaced most of the cast, engaged formerly dead classic series char...
24 Season 7. Jack is back!Listen to the full version of Kevin Rudolf - Let it Rock #24trailer #24tv #kevinrudolf...
SPONSORED LINKS