Elisha Cuthbert
24 (2001)
24 is presented in real time, with each season depicting a 24-hour period in the life of Jack Bauer, who works with the United States government as it fights domestic threats. Bauer is often in the field...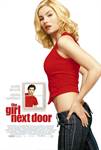 The Girl Next Door (2004)
Eighteen-year-old Matthew Kidman (Emile Hirsch) is a straight-laced overachiever who has never really lived life - until he falls for his hot new neighbor (Elisha Cuthbert). When Matthew discovers his...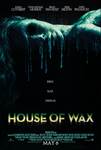 House of Wax (2005)
Master horror producers Joel Silver and Oscar-winning Robert Zemeckis helm this retelling of the classic 1950's Vincent Price terror tale! Chad Michael Murray ("A Cinderella Story," TV's "One Tree Hill")...