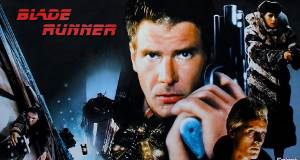 "Blade Runner", the 1982 Ridley Scott film, is getting a sequel and even though the news has been out for some time, the project has been bit slow going. However, there is some new life being brought to the film with the news of a script rewrite.

Michael Green is currently in talks to take on the project which means rewriting a script that was written by Hampton Fancher, who wrote the screenplay for the 1982 original. Ridley Scott will return to direct.

The original film starred Rutger Hauer as the leader of a group of "replicants", which are genetically engineered droids used for labor on Earth's other colonies in the galaxy. The film also stars Harrison Ford, who plays a "blade runner", a police officer who is permitted to kill replicants when necessary.