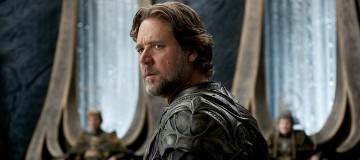 Russell Crowe, who recently starred as Jor-El in "Man of Steel", responded via Twitter to the many requests and comments about seeing some more of pre-destruction Krypton.

Crowe said he would absolutely be up for reprising the role and exploring more of the Krypton aspect of the story.

"A lot of you are asking about a KRYPTON prequel. If that's something you feel strongly about let Legendary Pictures know your thoughts. If it came up, I'd give the tights another go."