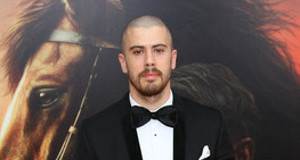 Toby Kebbell, who has acted in films "War Horse" and "The East", has been chosen to play Doctor Doom for the upcoming "Fantastic Four" film.

The reboot will feature the four as young men and women and is slated for a June 19, 2015 release. A sequel will be released in Summer of 2017.

Kebbell also stars in "Dawn of the Planet of the Apes", which will be released in July.