Jun 27, 2014 10:33 AM EST
Guillermo del Toro Confirms Pacific Rim Sequel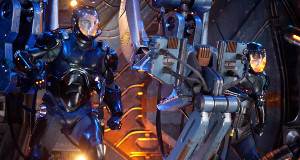 Guillermo del Toro has confirmed that there will be a sequel to the sci-fi thriller, "Pacific Rim".

"The characters I love will return. Raleigh, Mako, Newt, Gottlieb and who knows, maybe even Hannibal Chau - but we are taking them into a fresh territory that will display amazing sights and battles. The first film set the stage and now we're ready to have a blast." He went on to add, "We are happy to be bringing you more Jaegers, more Kaijus, kicking each other's butts."

The film will be written by Zak Penn along with del Toro.

"Pacific Rim 2" is slated for an April 7, 2017 release.

comments powered by

Disqus