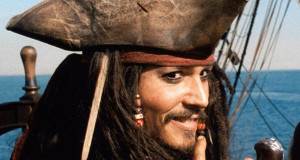 Pirates of the Caribbean 5 will be released on July 7, 2017; it was announced by Walt Disney Pictures yesterday. The film is also known as Pirates of the Caribbean: Dead Men Tell No Tales.

This will be the first film in the franchise since 2011's Pirates of the Caribbean: On Stranger Tides, which was a huge success, earning over $1 billion worldwide.

No plot details have been released, but Johnny Depp will, of course, be back to reprise his role of Captain Jack Sparrow. The film will be directed by The film is directed by Joachim Rønning and Espen Sandberg.