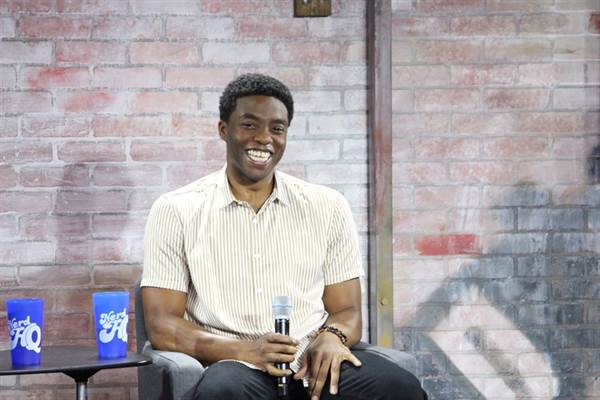 When Nerd HQ does a mystery panel, they never disappoint. This year they may have outdone themselves. Chadwick Boseman, the star of next 2018's Black Panther film, somehow found just over 30 minutes in his insanely packed schedule to do a Conversation for a Cause.

As you might expect, most of the conversation stayed in Wakandan territory, despite Boseman cautioning the audience he "can't answer a lot of [questions]." That didn't stop fans from trying. One cleverly asked which comics she should pick up to better understand his take on Black Panther. Boseman was nearly draw in before he caught himself and laughed loudly. "That was good!" he admitted. "All of them!"

He's serious about getting T'Challa right though and showed that during Captain America: Civil War. He was adamant that Wakanda had never been colonized and therefore their people would not have any kind of European accent. They didn't want to go as far as creating a Wakandan language but he and John Connie, who played his father, chose to speak Xhosa to one another in certain scenes. Connie is fluent in the language and taught it to Boseman as a father would teach his son, so the actors found it very fitting.

But before becoming the King of Wakanda, Boseman made a name doing two major biopics, Get On Up, about James Brown, and 42, the Jackie Robinson story. Speaking about the latter, he called the experience "life changing" and a "game changer." He believes filming 42 set him up for many of the career successes he's had after.