Black Panther (2018)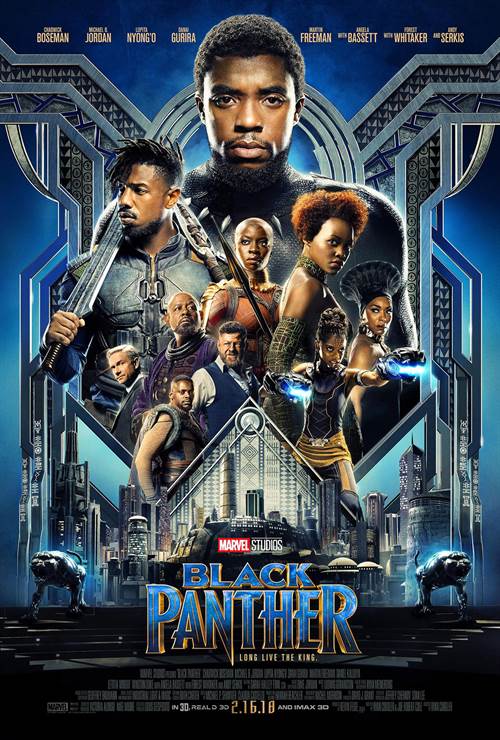 Share this:
| | |
| --- | --- |
| Director: | |
| Writers: | |
| Cast: | |
| Released: | Friday, February 16, 2018 |
| Length: | 134 minutes |
| Studio: | Walt Disney Pictures |
| Genre: | Sci-Fi/Fantasy, Action/Adventure |
| Rating: | Some material may be inappropriate for children under 13. |
This film contains a scene during or after the credits.
Synopsis
"Black Panther" follows T'Challa who, after the events of "Captain America: Civil War," returns home to the isolated, technologically advanced African nation of Wakanda to take his place as King. However, when an old enemy reappears on the radar, T'Challa's mettle as King and Black Panther is tested when he is drawn into a conflict that puts the entire fate of Wakanda and the world at risk.

Purchase DVD/Blu-ray/4K UHD physical copy of Black Panther today at Amazon.com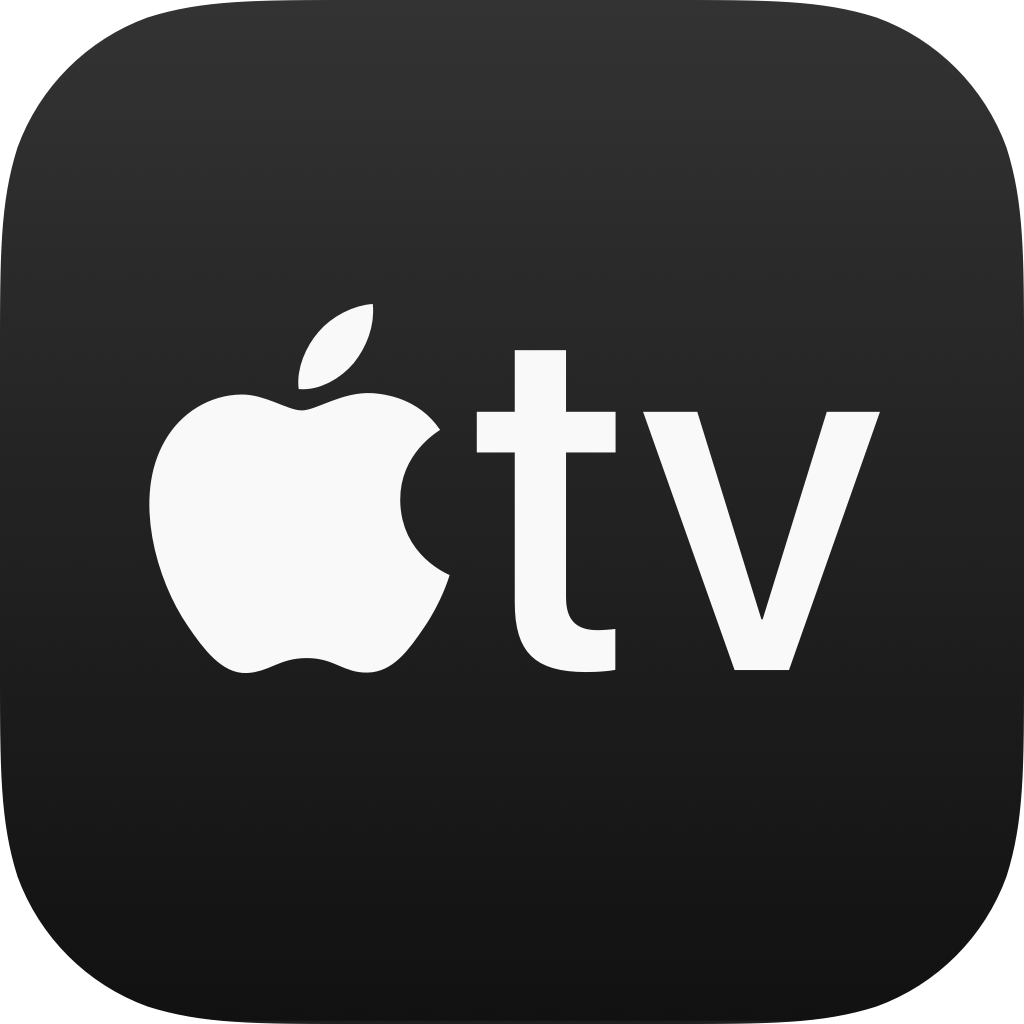 Download Black Panther in Digital HD/4K from the iTunes store.
Listen to the Black Panther soundtrack on Apple Music.
Black Panther images are © Walt Disney Pictures. All Rights Reserved.
Letitia Wright Injured on Set of Black Panther Sequel
8/25/2021 2:41 PM EST
Letitia Wright, who is starring in Marvel's upcoming film "Black Panther: Wakanda Forever", was injured on set last night. The actress suffered minor injures.The incident occurred last night during an overnight shoot in Boston. Apparently, the incident involved a stunt rig.A spokesperson for Marvel commented on the news, saying, "Letitia Wright sustained minor injuries today while filming a stunt ...
More>>
Ryan Coogler Signs 5 Year Exclusive Deal with Disney
2/2/2021 10:31 AM EST
It's been announced that Ryan Coogler and Disney have made a five-year overall exclusive television deal. The deal is with Coogler's Proximity Media, the company he runs with principals Zinzi Coogler, Sev Ohanian, Ludwig Göransson, Archie Davis, and Peter Nicks."Ryan Coogler is a singular storyteller whose vision and range have made him one of the standout filmmakers of his generation. With Black ...
More>>
Black Panther Director Ryan Coogler Pays Tribute to Chadwick Bos...
8/31/2020 9:51 AM EST
As everyone has undoubtedly heard by now, "Black Panther" actor Chadwick Boseman passed away on August 28 from colon cancer. He was only 43 years old. Yesterday, "Black Panther" director Ryan Coogler penned a tribute to Boseman, speaking about his "beautiful life". The following is that tribute, as released to Marvel.Before sharing my thoughts on the passing of the great Chadwick Boseman, I first ...
More>>
25th Annual SAG Awards Complete Winner List
1/28/2019 9:44 AM EST
The 25th Annual Sag Awards took place last night at the Shrine Auditorium and Expo Hall in Los Angeles last night. The event was hosted by Megan Mullally.  The big winners for the evening were "Black Panther" and "The Marvelous Mrs. Maisel". The Lifetime Achievement Award went to Alan Alda, who announced in July that he has been living with Parkinson's Disease for three years. The 82-year-old acce...
More>>
An Evening With Black Panther Director, Ryan Coogler
11/28/2018 1:47 PM EST
This past Tuesday, November 27th, 2018, Black Panther returned to theaters for a special screening for Giving Tuesday at nonprofit art-house theaters nationwide. This release was presented by Film Comment, a publication of the Film Society of Lincoln Center, and was supported by the Art House Convergence. After the film, a live-streamed Q&A with director Ryan Coogler was broadcast to the theaters ...
More>>
Marvel Studios Begins Production on Black Panther
1/26/2017 3:59 PM EST
Marvel has announced that production has begun on Black Panther, the next franchise in the Marvel Universe set to be released in 2018. The issued press release is below:BURBANK, CALIF. (January 26, 2017)-Marvel Studios announced today that production has begun on "Black Panther," starring Chadwick Boseman ("Captain America: Civil War,"  "Get on Up"), Michael B. Jordan ("Creed," "Fruitvale Station"...
More>>
Angela Bassett Boards Marvel's Black Panther
11/22/2016 10:15 AM EST
Academy Award-nominated actress Angela Bassett has joined the cast of Marvel Studios' "Black Panther." Bassett, who currently stars in "American Horror Story," will play Ramonda, mother of T'Challa, aka Black Panther.Directed by Ryan Coogler ("Fruitvale Station," "Creed"), "Black Panther" stars Chadwick Boseman in the title role alongside Michael B. Jordan, Forest Whitaker, Lupita Nyong'o, Danai G...
More>>
Black Panther, Chadwick Boseman, Stops By Nerd HQ 2016 For A Chat
7/28/2016 9:39 PM EST
When Nerd HQ does a mystery panel, they never disappoint. This year they may have outdone themselves. Chadwick Boseman, the star of next 2018's Black Panther film, somehow found just over 30 minutes in his insanely packed schedule to do a Conversation for a Cause. As you might expect, most of the conversation stayed in Wakandan territory, despite Boseman cautioning the audience he "can't answer a ...
More>>
Michael B. Jordan In Talks to Star in Black Panther
5/13/2016 5:05 PM EST
It's been reported that Michael B. Jordan is currently in talks to star in Marvel's upcoming "Black Panther" film. Also in talks to star in the film is Lupita Nyong'o.Chadwick Boseman will star as the lead character, and the other other roles are unknown as of yet.  Black Panther was introduced to the world in the "Captain America: Civil War" film. The character, whose name is T'Challa, is the pri...
More>>
Black Panther 4K Ultra HD Review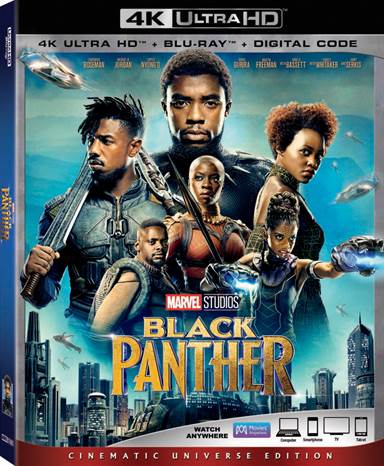 In the 1960s, during the height of the civil rights movement, Marvel comics took a big chance and created a new superhero, Black Panther, from the nation of Wakanda. This land was a more technologically advanced nation than any on Earth. Over time, the character became of the most beloved in the Marvel Universe, and now, in 2018, he finally has his own movie in the Marvel Cinematic Universe.
Picking up right after the events of Captain America: Civil War, a heartbroken T'Challa (Chadwick Boseman; Marshall) returns home after the death of his father, ready to take on the title of King - aside from that of The Black Panther. However, unbeknownst to the new King certain secrets of the past will come to light that will challenge every fiber of his being as the fate of Wakanda hangs in the balance.
Just like director James Gunn received a lot of creative freedom when he made Guardians of The Galaxy, director Ryan Coogler (Creed, Fruitville Station) did as well for Black Panther. He brought in his own DP as well as production designer to give Black Panther a look and feel never seen before in the Marvel Universe. Coogler and crew blended many different tribes and people of Africa to create an amazing interpretation of the land of Wakanda. A civilization that is light years beyond the rest of the planet with a proud people that have a deep tradition, as well as a very technologically advanced society.
During its sophomoric years, the Marvel Cinematic Universe (MCU) has been criticized for having very wooden, one-dimensional characters. This criticism couldn't be further from the truth with Black Panther. In fact, Black Panther has some of the most complex and interesting characters that have been seen so far in the MCU. Chadwick Boseman embodies the Black Panther and T'Challa perfectly. Aside from just speaking his lines, you can see the deeper meaning in all his mannerisms. Michael B. Jordan's (Creed) interpretation of Erik Killmonger is one of the most complex and dare I say best villains showcased so far in the MCU. However, the true stars of Black Panther are the female actresses. Lupita Nyong'o (Star Wars: The Force Awakens) and Danai Gurira (All Eyez on Me) easily steals the film as the two proud warrior women of Wakanda while the performance of actress Letitia Wright (The Commuter) will be stuck in your heads days after you finish watching the film. One can only hope that Kevin Feige and the team at Marvel Studios will do a spin-off story of her character, Shuri, as it is a pleasure to see her perform.
The 4K UHD release of Black Panther offers some of the best quality to date for Disney's 4K offerings. Details are sharp and crisp, and the vibrant colors of Wakanda literally jump off the screen (Thank you, Dolby Vision!). This is most certainly a combo pack where you can see the difference in quality vs the Blu-ray where the colors seem more muted and details more blurry after you watch the 4k edition. Aside from being full of visual wonder, the world of Black Panther and Wakanda are pleasing to the ears as well with the punched up Dolby Atmos soundtrack. The front channels provide excellent clarity to the dialog while the special effects and height speakers add a certain surreal effect that puts in you the middle of all the action and scenery in the film. It also provides a great showcase for the amazing score by Ludwig Göransson (Creed).
Black Panther, Cinematic Universe Edition, features a 4K, Blu-ray, and Digital HD (4K on some platforms) version of the feature film. It also has a four-part featurette that looks into various aspects of the production — Crowing of a New King, The Hidden Kingdom Revealed, The Warriors Within, Wakanda Revealed: Exploring the Technology. Other special features include a very short gag reel, fully finished deleted scenes (that honestly should never have been cut), From Page to Screen: A Roundtable Discussion - a look at the history of Black Panther from its creation to today, The Marvel Studios: The First Ten Years -- Connecting the Universe featurette that has been floating around online for the last month, a look into the summer 2018 MCU film, Ant-Man and the Wasp, as well as a 1:23 minute intro to the feature film by director Ryan Coogler.
In the past few years, Marvel films have become very generic and "paint-by-numbers". However, Black Panther breaks this streak and goes back to the days of old. It delivers a fun, yet serious, story that entertains as well as teaches a lesson. Forget Avengers Part 2, bring on the Black Panther sequels sooner rather than later.

Grade: A+
Read More Black Panther Reviews
For more reviews please visit our film/television review section.
Black Panther returns to the big screen with free screenings for Giving Tuesday at nonprofit art hou...

Watch "Black Panther" go from page to screen in this all-new special look. See the film in...

This week Austin Putnam review's one of the hottest Blu-ray releases so far this year, Marvel St...
"Black Panther" follows T'Challa who, after the events of "Captain America: Civil...

"Black Panther" follows T'Challa who, after the events of "Captain America: Civil...

For this edition of This Weekend At The Movies, FlickDirect's Austin Putnam reviews the latest a...
SPONSORED LINKS