Black Panther (2018)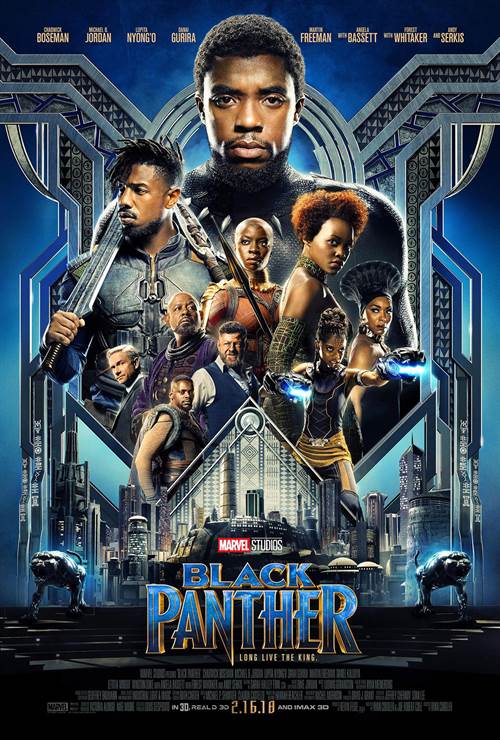 Share this:
| | |
| --- | --- |
| Director: | |
| Writers: | |
| Cast: | |
| Released: | Friday, February 16, 2018 |
| Length: | 134 minutes |
| Studio: | Walt Disney Pictures |
| Genre: | Sci-Fi/Fantasy, Action/Adventure |
| Rating: | Some material may be inappropriate for children under 13. |
This film contains a scene during or after the credits.
Synopsis
"Black Panther" follows T'Challa who, after the events of "Captain America: Civil War," returns home to the isolated, technologically advanced African nation of Wakanda to take his place as King. However, when an old enemy reappears on the radar, T'Challa's mettle as King and Black Panther is tested when he is drawn into a conflict that puts the entire fate of Wakanda and the world at risk.

Purchase DVD/Blu-ray/4K UHD physical copy of Black Panther today at Amazon.com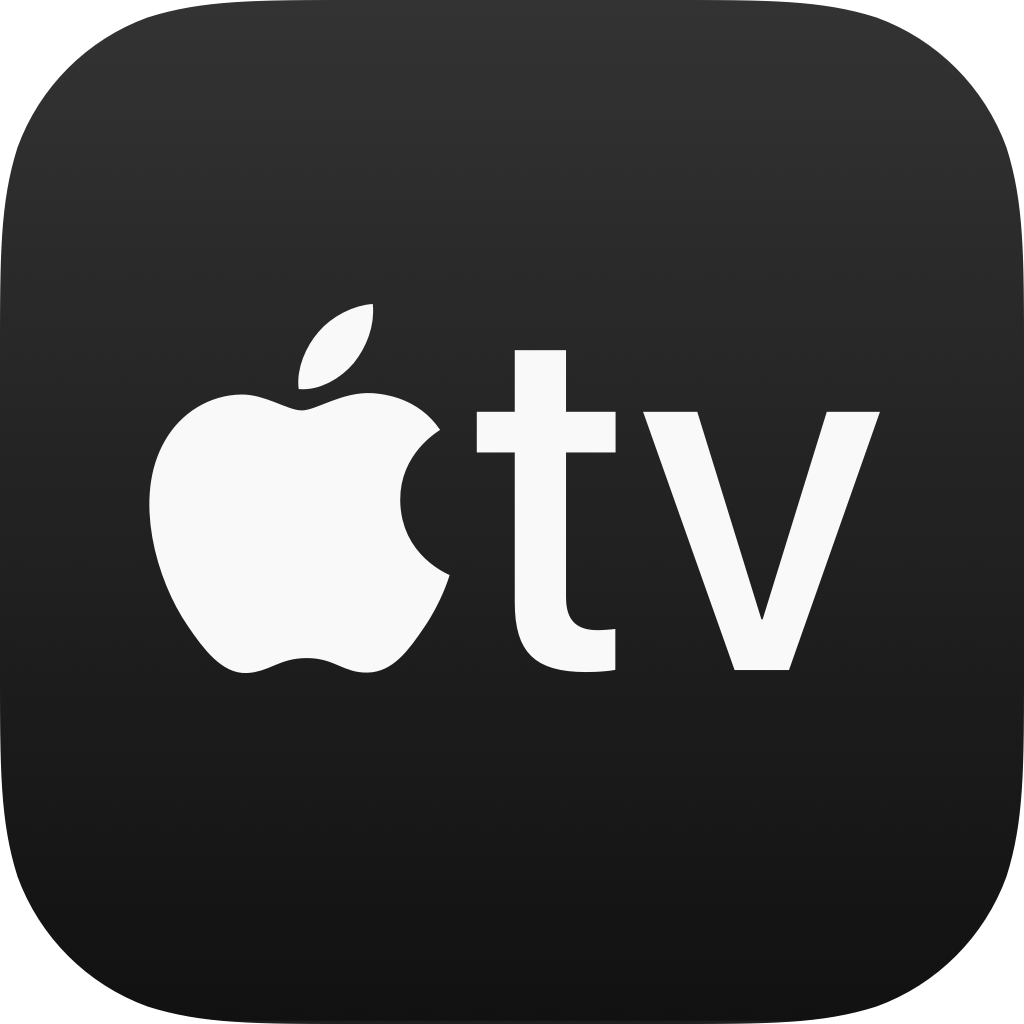 Download Black Panther in Digital HD/4K from the iTunes store.
Listen to the Black Panther soundtrack on Apple Music.
Black Panther images are © Walt Disney Pictures. All Rights Reserved.
Ryan Coogler Signs 5 Year Exclusive Deal with Disney
2/2/2021 10:31 AM EDT
It's been announced that Ryan Coogler and Disney have made a five-year overall exclusive television deal. The deal is with Coogler's Proximity Media, the company he runs with principals Zinzi Coogler, Sev Ohanian, Ludwig Göransson, Archie Davis, and Peter Nicks."Ryan Coogler is a singular storyteller whose vision and range have made him one of the standout filmmakers of his generation. With Black ...
More>>
Black Panther Director Ryan Coogler Pays Tribute to Chadwick Bos...
8/31/2020 9:51 AM EDT
As everyone has undoubtedly heard by now, "Black Panther" actor Chadwick Boseman passed away on August 28 from colon cancer. He was only 43 years old. Yesterday, "Black Panther" director Ryan Coogler penned a tribute to Boseman, speaking about his "beautiful life". The following is that tribute, as released to Marvel.Before sharing my thoughts on the passing of the great Chadwick Boseman, I first ...
More>>
25th Annual SAG Awards Complete Winner List
1/28/2019 9:44 AM EDT
The 25th Annual Sag Awards took place last night at the Shrine Auditorium and Expo Hall in Los Angeles last night. The event was hosted by Megan Mullally.  The big winners for the evening were "Black Panther" and "The Marvelous Mrs. Maisel". The Lifetime Achievement Award went to Alan Alda, who announced in July that he has been living with Parkinson's Disease for three years. The 82-year-old acce...
More>>
An Evening With Black Panther Director, Ryan Coogler
11/28/2018 1:47 PM EDT
This past Tuesday, November 27th, 2018, Black Panther returned to theaters for a special screening for Giving Tuesday at nonprofit art-house theaters nationwide. This release was presented by Film Comment, a publication of the Film Society of Lincoln Center, and was supported by the Art House Convergence. After the film, a live-streamed Q&A with director Ryan Coogler was broadcast to the theaters ...
More>>
Marvel Studios Begins Production on Black Panther
1/26/2017 3:59 PM EDT
Marvel has announced that production has begun on Black Panther, the next franchise in the Marvel Universe set to be released in 2018. The issued press release is below:BURBANK, CALIF. (January 26, 2017)-Marvel Studios announced today that production has begun on "Black Panther," starring Chadwick Boseman ("Captain America: Civil War,"  "Get on Up"), Michael B. Jordan ("Creed," "Fruitvale Station"...
More>>
Angela Bassett Boards Marvel's Black Panther
11/22/2016 10:15 AM EDT
Academy Award-nominated actress Angela Bassett has joined the cast of Marvel Studios' "Black Panther." Bassett, who currently stars in "American Horror Story," will play Ramonda, mother of T'Challa, aka Black Panther.Directed by Ryan Coogler ("Fruitvale Station," "Creed"), "Black Panther" stars Chadwick Boseman in the title role alongside Michael B. Jordan, Forest Whitaker, Lupita Nyong'o, Danai G...
More>>
Black Panther, Chadwick Boseman, Stops By Nerd HQ 2016 For A Chat
7/28/2016 9:39 PM EDT
When Nerd HQ does a mystery panel, they never disappoint. This year they may have outdone themselves. Chadwick Boseman, the star of next 2018's Black Panther film, somehow found just over 30 minutes in his insanely packed schedule to do a Conversation for a Cause. As you might expect, most of the conversation stayed in Wakandan territory, despite Boseman cautioning the audience he "can't answer a ...
More>>
Michael B. Jordan In Talks to Star in Black Panther
5/13/2016 5:05 PM EDT
It's been reported that Michael B. Jordan is currently in talks to star in Marvel's upcoming "Black Panther" film. Also in talks to star in the film is Lupita Nyong'o.Chadwick Boseman will star as the lead character, and the other other roles are unknown as of yet.  Black Panther was introduced to the world in the "Captain America: Civil War" film. The character, whose name is T'Challa, is the pri...
More>>
Black Panther Theatrical Review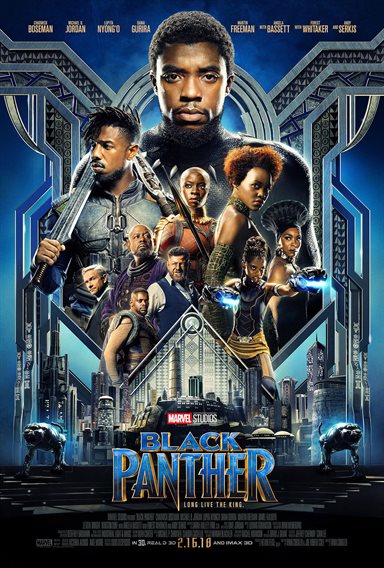 Over the years Marvel Studios has introduced us to an army of superheroes. From Iron Man to Captain America, Star-Lord to Black Widow and Spider-Man to Hulk they have given us a plethora of characters to enjoy while watching them save the world. This week they bring us an African King with powers in
Black Panther
(Chadwick Boseman;
Get On Up
). While we met T'Challa before in
Captain America: Civil War
we now get to see him become King of his country, Wakanda, and learn his backstory as well as that of the land and people. The result is a fantastic film that almost anyone is certain to enjoy.
After the death of his Father, King T'Chaka (John Kani; The Ghost and the Darkness), T'Challa/Black Panther returns to Africa to take his place on the throne. As leader of his people, he is tasked with protecting them and the country's secret – vibrainium. The element is the strongest on earth and the people of Wakanda hide it away for fear that in the wrong hands it will lead to mass destruction weapons that will cause countries to go to war and millions of people to die. They also protect the glowing purple flower that gives the Black Panther his supernatural abilities – again for the same fears.
Things become complicated when Wakandan (is that even a word since the country is make-believe?) archenemy Ulysses Klaue (Andy Serkis; War for the Planet of the Apes) suddenly re-emerges from hiding and steals some vibrainium. As Black Panther and the CIA chase him though, he gets away only to wind up dead in Wakanda. His executioner drags Klaue's body to the country in order to send a message. This new enemy, Erik Killmonger (Michael B. Jordan; Creed), as it turns out is related to T'Challa and returns to the homeland he never really knew to challenge the King for his throne and Black Panther status.
Marvel movies are always highly anticipated and ever since Black Panther debuted over a year and a half ago in Captain America: Civil War audience have been anxiously awaiting this film. Luckily, they are sure to not be disappointed. Director Ryan Coogler (Creed) intertwines action and drama with magnificent scenery that keeps the viewer entranced throughout. His sweeping camera angles offer various vantage points to witness the story and effects unfold.
It seems the cast was carefully chosen and the effort pays off in spades. Boseman balances the royalty of a king with the athleticism of a superhero expertly and Jordan is masterful as the villain. Supporting them are four strong women including Angela Bassett (Olympus Has Fallen) as T'Challa's mother, Letitia Wright (The Commuter) as his technology savvy sister, Lupita as a Wakandan General sworn to protect the King. Forest Whitaker (Rogue One: A Star Wars Story), Serkis and Martin Freeman (The Hobbit: Battle of the Five Armies) round out this talented cast.
The plot is well thought out and weaves an intricate story that is engaging and interesting. The movie offers an inside look into the African heritage and pays homage to the culture. Of course as a white woman who grew up in suburban New Jersey, I really have no basis for comparison so I make that claim with all due respect. I did find it mesmerizing and eager to absorb every tidbit handed out. There was also enough humor in the script to give some levity to a heavily weighted plot.
Marvel Studios usually does a good job with these films but with Black Panther, they stepped up their game and it pays off. This is a fantastic film with excellent special effects, a solid plot, terrifically choreographed fight scenes and an amazing cast. I'm not sure what they can do to top it but I look forward to watching them try.
Grade: A
Read More Black Panther Reviews
For more reviews please visit our film/television review section.
Black Panther returns to the big screen with free screenings for Giving Tuesday at nonprofit art hou...

Watch "Black Panther" go from page to screen in this all-new special look. See the film in...

This week Austin Putnam review's one of the hottest Blu-ray releases so far this year, Marvel St...
"Black Panther" follows T'Challa who, after the events of "Captain America: Civil...

"Black Panther" follows T'Challa who, after the events of "Captain America: Civil...

For this edition of This Weekend At The Movies, FlickDirect's Austin Putnam reviews the latest a...
SPONSORED LINKS