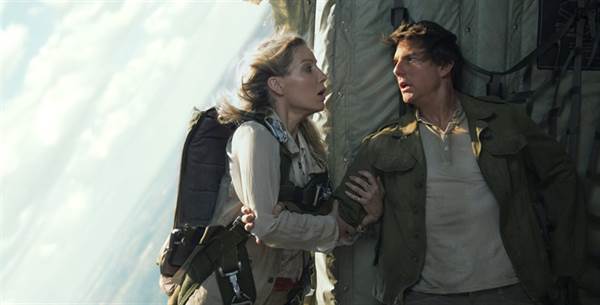 Tom Cruise is known for being a consummate professional, so when we hear directors raving about his performances, we shouldn't ever be surprised. Such is the case today, as "The Mummy" filmmakers (who were making a presentation at CinemaCon) spoke about a particularly grueling stint sequence that Cruise was involved in.

There is a scene with a plane crash, and Cruise performed in an impressive 64 takes, all in zero gravity. The scene took two days to film, which included 4 flights.

Alex Kurtzman, the film's writer and director, said, "There was a lot of barfing". Annabelle Wallis, Cruise's co-star jumped in, saying, "He did not barf". She continued, saying, "I was happy to have Tom on hand to hold back the hair, if needed".

Jake Johnson, another one of Cruise's co-stars also chimed in about the actor's work ethic. "We jump off buildings … and Tom really does it all," said Johnson. "My character dies. I almost died."

"The Mummy" hits theaters on June 9, 2017.