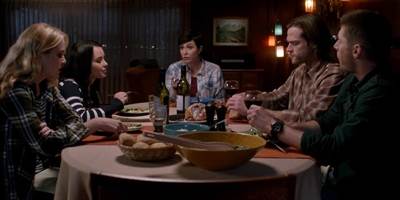 "Wayward Sisters", a spinoff of CW's long-running series, has been announced, and fans are said to be excited about the people involved in the project.

The series will star Briana Buckmaster, Kathryn Newton and Katherine Ramdeen, as well as actress Kim Rhodes, all from the original series, and Clark Backo who will be playing a new character.

"Wayward Sisters" will focus around a group of women who were all orphaned because of supernatural experiences. It is being brought to us by "Supernatural" writers, producers and showrunners Andrew Dabb and Robert Singer, Phil Sgriccia, and Robert Berens.

"Supernatural", which stars Jared Padalecki and Jensen Ackles, will return on October 12 for its 13th season. The show will be in a new time period - Thursdays at 8 PM.