Supernatural (2005)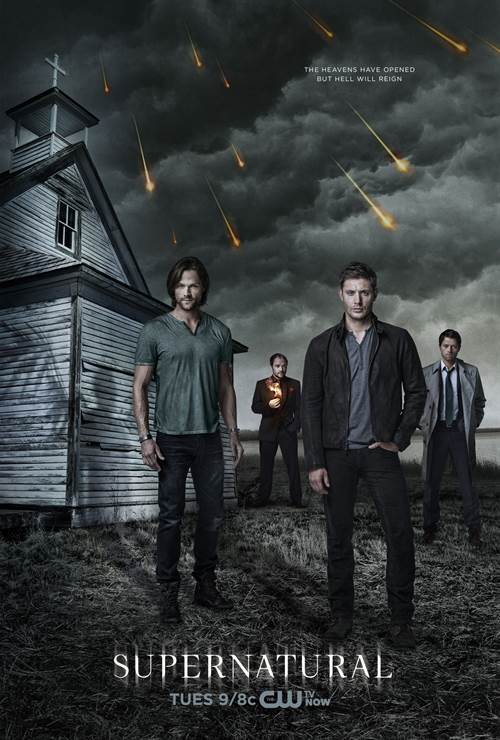 Share this:
| | |
| --- | --- |
| Created By: | |
| Cast: | |
| Air Date: | Tuesday, September 13, 2005 |
| Studio: | Warner Bros. |
| Genre: | Television |
| Rating: | This program contains some material that many parents would find unsuitable for children under 14 years of age. |
Synopsis
The thrilling and terrifying journey of the Winchester brothers continues as SUPERNATURAL enters its eleventh season. Sam (Jared Padalecki) and Dean (Jensen Ackles) have spent their lives on the road, battling every kind of supernatural threat. Over the years, after countless bloody adventures, they have faced everything from the yellow-eyed demon that killed their mother to vampires, ghosts, shapeshifters, angels and fallen gods. With the help of the fallen angel Castiel (Misha Collins), and the King of Hell, Crowley (Mark A. Sheppard), the Winchesters have straddled the line between good and evil.

Purchase DVD/Blu-ray/4K UHD physical copy of Supernatural today at Amazon.com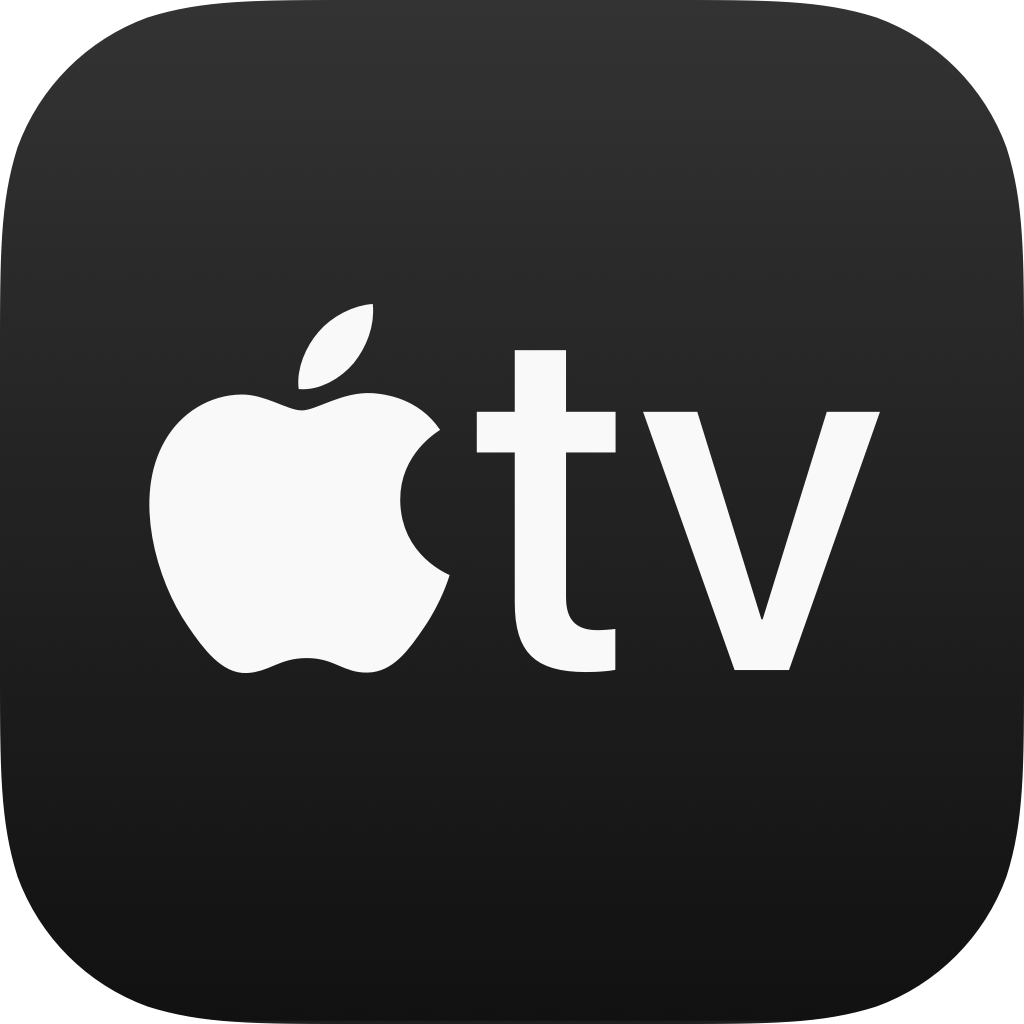 Download Supernatural in Digital HD/4K from the iTunes store.
Supernatural images are © Warner Bros.. All Rights Reserved.


Supernatural to End After Upcoming 15th Season
3/25/2019 11:06 AM EDT
Supernatural, the iconic CW show, will be ending after its upcoming 15th season. The series stars Jensen Ackles, Jared Padalecki, and Misha Collins."We just told the crew that though we're very, very excited to be moving into our 15th season, it will be our last. Fifteen years of a show that has certainly changed my life. I know it's changed these two guys' (Padalecki and Collins) life. And we jus...
More>>
Supernatural Spinoff Wayward Sisters Coming to CW
7/23/2017 4:43 PM EDT
"Wayward Sisters", a spinoff of CW's long-running series, has been announced, and fans are said to be excited about the people involved in the project.The series will star Briana Buckmaster, Kathryn Newton and Katherine Ramdeen, as well as actress Kim Rhodes, all from the original series, and Clark Backo who will be playing a new character."Wayward Sisters" will focus around a group of women who w...
More>>
Win a Copy of Supernatural Season 11 on Blu-ray From FlickDirect...
9/6/2016 10:47 AM EDT
Sam and Dean are back!  Supernatural kicks off season 12 on The CW on October 13, 2016, and the Season 11 Blu-ray combo pack is  in stores today, September 6, 2016.  In celebration of the home entertainment release of Supernatural Season 11 Warner Bros. Home Entertainment and FlickDirect are excited to offer someone the chance to win a copy of the Blu-ray Combo pack.To enter, simply comment below ...
More>>
Supernatural The Movie?
7/30/2016 10:52 PM EDT
As has become tradition, Nerd HQ ended their festivities with the cast of Supernatural. Jared Padalecki, Jensen Ackles, Misha Collins, and Mark Sheppard took to the stage for an hour of fan questions, inside jokes, and relentless teasing.The latter began immediately when the on-screen brother needled Collins for his Facebook Live obsession. Earlier, right before they took the Hall H stage for thei...
More>>
Supernatural Conversation for a Cause Panel at Nerd HQ 2015
7/13/2015 1:16 PM EDT
Ten minutes into the Supernatural panel at Nerd HQ 2015, Mark Sheppard shook his head in disbelief. Costar Misha Collins hadn't been able to join this year because he decided to spend time with his family instead. But Jared Padalecki and Jensen Ackles were on stage with Sheppard and they were not staying on topic. At all. As they took off down yet another rabbit trail, followed very closely by mod...
More>>
"Supernatural:The Anime" Will Be Direct to DVD/Blu-ray Release
4/5/2011 4:27 PM EDT
Fans of the CW's "Supernatural" show may be a bit disappointed to find out that the anime adaptation of the series will not be aired on television. The series will only be available, in July, on Blu-ray and DVD."Supernatural:The Anime" will consist of 22 episodes focusing on the first and second seasons of the series. Jared Padelecki and Jensen Ackles both will be lending their voice to the projec...
More>>
Supernatural To Be Renewed for 5th Season on The CW
3/9/2009 8:48 PM EDT
The CW network has greenlit the early renewals of several of their shows.  Those that were picked are Smallville, Supernatural, Gossip Girl, One Tree Hill, 90210 and America's Next Top Model."As we continue to build The CW Network as a destination for young women, these six shows have clearly contributed to strengthening our schedule and our brand identity," the CW entertainment president Dawn Ost...
More>>
Supernatural Fans Get Up Close and Personal With Stars of The Sh...
10/17/2008 12:04 PM EDT
After Buffy the Vampire Slayer and Angel left the air, I was devastated with the lack of television shows that catered to my tastes -- that was until I found Supernatural!  For the past four years, I have escaped into the world of the Winchesters brothers.Now in the fall of 2008, Interstellar Productions, Inc. has unleashed upon the world the second EyeCon Supernatural Convention, at the Florida H...
More>>
Become A Supernatural Demon Hunter
9/3/2008 2:47 PM EDT
Celebrate Supernatural:The Complete Third Season available on DVD this week by creating an avatar now to confuse those that seek you and play the "Hunt The Demons" game.Can you figure out who's human and who's a demon?Log onto www.huntthedemons.com and play now!For a complete review of Supernatural: The Complete Third Season visit FlickDirect's Movie/Television Review section.Purchase your copy of...
More>>
EyeCon Annouces Five New Supernatual Guests to Convention
6/19/2008 3:43 PM EDT
Orlando , FL. - EyeCon has announced four new Supernatural guests to the September 26-28 convention lineup. Jim Beaver, who plays "Bobby Singer" on the show will be appearing as well as Chad Lindberg who plays the popular character "Ash" and Fred Lehne who is the evil "Yellow-Eyed Demon". As for music, EyeCon has signed not one but two musicians, Jason Manns and Steve Carlson who will play live co...
More>>
Supernatural Star Jim Beaver To Attend EyeCon
2/13/2008 2:55 PM EDT
Orlando , FL. - Jim Beaver, star of television's Supernatural and Deadwood has confirmed for an appearance at EyeCon's Celebrity Autograph Convention which takes place April 4-6, 2008 in Orlando, Florida. This will be Jim's first ever convention appearance. He will take questions from the audience during a one hour Q&A session and will participate in the Celebrity Banquet, Cocktail Party and Plati...
More>>
Supernatural Star Jared Padalecki To Attend EyeCon
10/23/2007 12:10 PM EDT
Orlando , FL. - EyeCon is proud to announce the signing of three new guests to it's April 4-6, 2008, Orlando, Florida convention, Jared Padalecki, Chad Lindberg and Alona Tal.Jared Padalecki is the star of the CW's hit television series, Supernatural. He plays Sam Winchester, a man who is on a quest to rid the world of evil and demons with the help of his older brother Dean. Jared can also be se...
More>>
Supernatural Season Three Blu-ray Review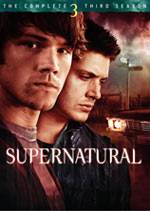 Last time we saw Sam and Dean Winchester, they had just vanquished the yellow-eyed demon, but at a terrible price! The battle that brought him down released hundreds of demons from Hell into an unsuspecting world. It cost Sam his life. But a grief-stricken Dean made a deal with the Crossroad Demo -- his soul for Sam's resurrection. Now Dean has just one year to live; one year to fight the unholy, the twisted, the ghoulish; one year to say farewell to Sam; and one year for Sam to search desperately for some way to save his brother's soul from eternal damnation.
The three-disc collector's set features all 16 one-hour episodes present in glorious 1080p, all the classic rock and roll you come to expect from the show, and over an hour of special features never-before-seen bonus material, including a brand-new special effects featurette, gag reel, and commentaries (presented in 480p) – plus, the chance to download digital copies of the entire season for free from iTunes.
With the 2007 writers' strike that occurred in Hollywood, one would think that this season of Supernatural would be very weak and serve just as a minor story arc until Season four came around. However, this is not the case! Supernatural Season three, in my opinion, is the show's strongest season show, highlighting a great new cast of characters, including Bela (Lauren Chan), and Ruby (Katie Cassidy).
Throughout the year, if you have been following the online community, you will have probably read the general distaste for Lauren Chan and her character, Bela. However, I differ from the majority and find her to be a major asset to the show. She is clever, cunning, and you are always unsure of what side she is truly on (besides her own).
Ruby (Katie Cassidy) is also a great edition to the show, and her appearance was the highlight to every episode she appeared in. (which will hopefully continue with season four).
One element I was very happy to see leave the show was the "The Roadhouse". It was happily destroyed at the end of Season two by yellow eye's and his army of demons; and I am personally very glad. The characters, Ellen Harvelle and her daughter Jo Harvelle, have basically been written on the show. For me they really added nothing to the show's overall direction and actually seemed to slow the shows momentum down a bit.
Probably the weakest episode of the bunch is "Ghostfacers!". While this is a wink and nod at all the reality shows on television, I really thought that is was unnecessary since this was such an abbreviated season anyway with the writer's strike.

With the Blu-ray edition of Supernatural, we were finally presented with a sharp, crisp picture with the complete season that fans of the show have been waiting for. The audio soundtrack lets all of your favorite classic rock and roll shine. The only gripe I do have with the Blu-ray presentation is the menu system. Each disc has all episodes on the same track leaving out any hope of jumping to a favorite scene from a single episode.

All-in all Supernatural: The Complete Third Season Blu-ray edition hits shelves just in time for the holidays and is a great way to present this great show to the high definition audience.
Read More Supernatural Reviews
For more reviews please visit our film/television review section.
FlickDirect interviews the cast of Supernatural about the Show's upcoming 2012-2013 at San Diego Com...

Join FlickDirect from Comic Con 2014 as we interview the stars of Supernatural on Season 10 of the s...

The thrilling and terrifying journey of the Winchester brothers continues as SUPERNATURAL enters its...
The cast of Supernatural has become like family to FlickDirect throughout the years and we recently...

With a shorter season, the cast and crew of Supernatural discuss how it will affect their storytelli...
SPONSORED LINKS