Supernatural (2005)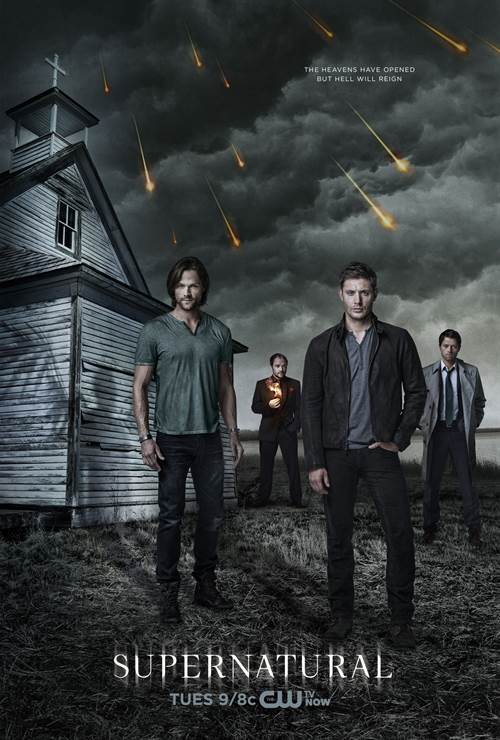 | | |
| --- | --- |
| Created By: | |
| Writers: | |
| Cast: | |
| Air Date: | Tuesday, September 13, 2005 |
| Studio: | Warner Bros. |
| Genre: | Television |
| Rating: | This program contains some material that many parents would find unsuitable for children under 14 years of age. |
Supernatural Synopsis
The thrilling and terrifying journey of the Winchester brothers continues as SUPERNATURAL enters its eleventh season. Sam (Jared Padalecki) and Dean (Jensen Ackles) have spent their lives on the road, battling every kind of supernatural threat. Over the years, after countless bloody adventures, they have faced everything from the yellow-eyed demon that killed their mother to vampires, ghosts, shapeshifters, angels and fallen gods. With the help of the fallen angel Castiel (Misha Collins), and the King of Hell, Crowley (Mark A. Sheppard), the Winchesters have straddled the line between good and evil.

Purchase DVD/Blu-ray/4K UHD physical copy of Supernatural today at Amazon.com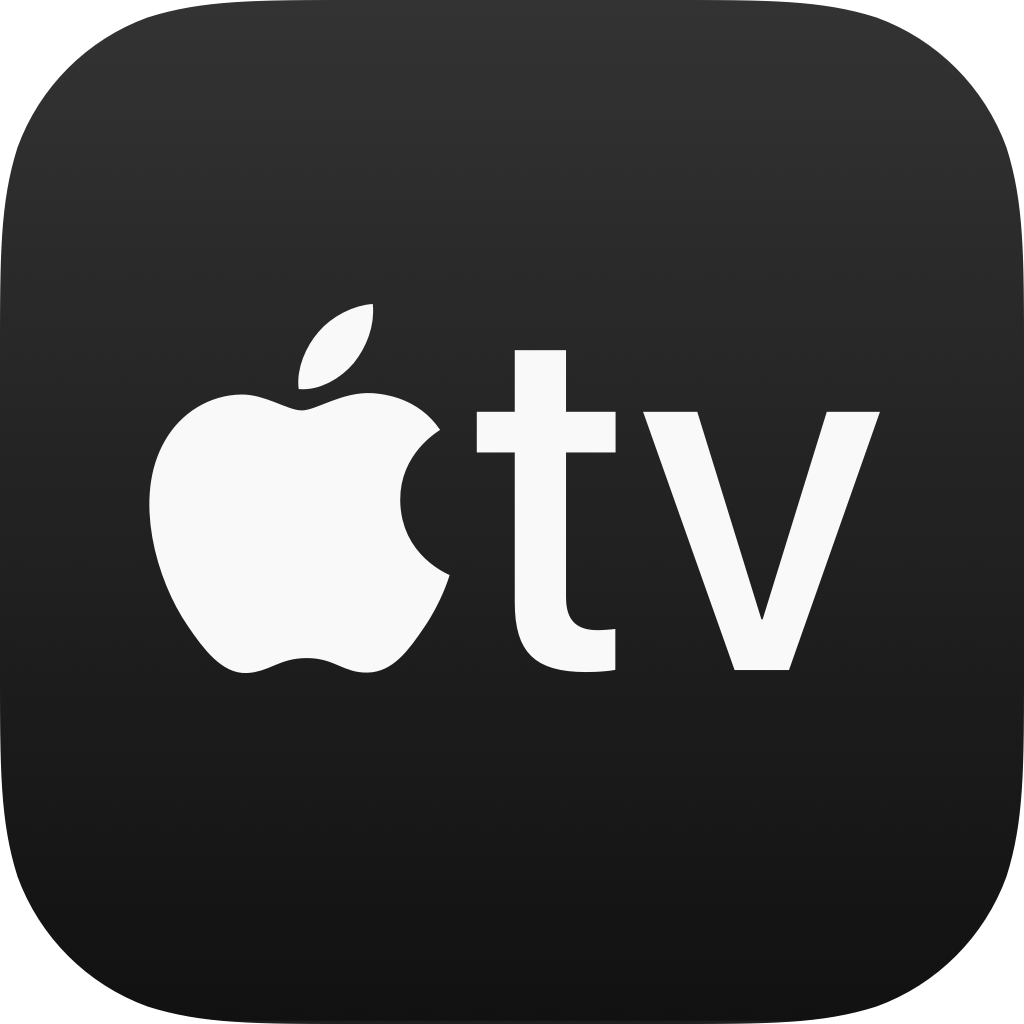 Stream Supernatural in Digital HD/4K from the AppleTV store.
Listen to the Supernatural soundtrack on Apple Music.
Supernatural images are © Warner Bros.. All Rights Reserved.
Supernatural to End After Upcoming 15th Season
3/25/2019 11:06 AM EST
Supernatural, the iconic CW show, will be ending after its upcoming 15th season. The series stars Jensen Ackles, Jared Padalecki, and Misha Collins."We just told the crew that though we're very, very excited to be moving into our 15th season, it will be our last. Fifteen years of a show that has certainly changed my life. I know it's changed these two guys' (Padalecki and Collins) life. And we jus...
More>>
Supernatural Spinoff Wayward Sisters Coming to CW
7/23/2017 4:43 PM EST
"Wayward Sisters", a spinoff of CW's long-running series, has been announced, and fans are said to be excited about the people involved in the project.The series will star Briana Buckmaster, Kathryn Newton and Katherine Ramdeen, as well as actress Kim Rhodes, all from the original series, and Clark Backo who will be playing a new character."Wayward Sisters" will focus around a group of women who w...
More>>
Win a Copy of Supernatural Season 11 on Blu-ray From FlickDirect...
9/6/2016 10:47 AM EST
Sam and Dean are back!  Supernatural kicks off season 12 on The CW on October 13, 2016, and the Season 11 Blu-ray combo pack is  in stores today, September 6, 2016.  In celebration of the home entertainment release of Supernatural Season 11 Warner Bros. Home Entertainment and FlickDirect are excited to offer someone the chance to win a copy of the Blu-ray Combo pack.To enter, simply comment below ...
More>>
Supernatural The Movie?
7/30/2016 10:52 PM EST
As has become tradition, Nerd HQ ended their festivities with the cast of Supernatural. Jared Padalecki, Jensen Ackles, Misha Collins, and Mark Sheppard took to the stage for an hour of fan questions, inside jokes, and relentless teasing.The latter began immediately when the on-screen brother needled Collins for his Facebook Live obsession. Earlier, right before they took the Hall H stage for thei...
More>>
Supernatural Conversation for a Cause Panel at Nerd HQ 2015
7/13/2015 1:16 PM EST
Ten minutes into the Supernatural panel at Nerd HQ 2015, Mark Sheppard shook his head in disbelief. Costar Misha Collins hadn't been able to join this year because he decided to spend time with his family instead. But Jared Padalecki and Jensen Ackles were on stage with Sheppard and they were not staying on topic. At all. As they took off down yet another rabbit trail, followed very closely by mod...
More>>
"Supernatural:The Anime" Will Be Direct to DVD/Blu-ray Release
4/5/2011 4:27 PM EST
Fans of the CW's "Supernatural" show may be a bit disappointed to find out that the anime adaptation of the series will not be aired on television. The series will only be available, in July, on Blu-ray and DVD."Supernatural:The Anime" will consist of 22 episodes focusing on the first and second seasons of the series. Jared Padelecki and Jensen Ackles both will be lending their voice to the projec...
More>>
Supernatural To Be Renewed for 5th Season on The CW
3/9/2009 8:48 PM EST
The CW network has greenlit the early renewals of several of their shows.  Those that were picked are Smallville, Supernatural, Gossip Girl, One Tree Hill, 90210 and America's Next Top Model."As we continue to build The CW Network as a destination for young women, these six shows have clearly contributed to strengthening our schedule and our brand identity," the CW entertainment president Dawn Ost...
More>>
Supernatural Fans Get Up Close and Personal With Stars of The Sh...
10/17/2008 12:04 PM EST
After Buffy the Vampire Slayer and Angel left the air, I was devastated with the lack of television shows that catered to my tastes -- that was until I found Supernatural!  For the past four years, I have escaped into the world of the Winchesters brothers.Now in the fall of 2008, Interstellar Productions, Inc. has unleashed upon the world the second EyeCon Supernatural Convention, at the Florida H...
More>>
EyeCon Annouces Five New Supernatual Guests to Convention
6/19/2008 3:43 PM EST
Orlando , FL. - EyeCon has announced four new Supernatural guests to the September 26-28 convention lineup. Jim Beaver, who plays "Bobby Singer" on the show will be appearing as well as Chad Lindberg who plays the popular character "Ash" and Fred Lehne who is the evil "Yellow-Eyed Demon". As for music, EyeCon has signed not one but two musicians, Jason Manns and Steve Carlson who will play live co...
More>>
Supernatural Star Jim Beaver To Attend EyeCon
2/13/2008 2:55 PM EST
Orlando , FL. - Jim Beaver, star of television's Supernatural and Deadwood has confirmed for an appearance at EyeCon's Celebrity Autograph Convention which takes place April 4-6, 2008 in Orlando, Florida. This will be Jim's first ever convention appearance. He will take questions from the audience during a one hour Q&A session and will participate in the Celebrity Banquet, Cocktail Party and Plati...
More>>
Supernatural Star Jared Padalecki To Attend EyeCon
10/23/2007 12:10 PM EST
Orlando , FL. - EyeCon is proud to announce the signing of three new guests to it's April 4-6, 2008, Orlando, Florida convention, Jared Padalecki, Chad Lindberg and Alona Tal.Jared Padalecki is the star of the CW's hit television series, Supernatural. He plays Sam Winchester, a man who is on a quest to rid the world of evil and demons with the help of his older brother Dean. Jared can also be se...
More>>
Supernatural: The Fifteenth and Final Season Blu-ray Review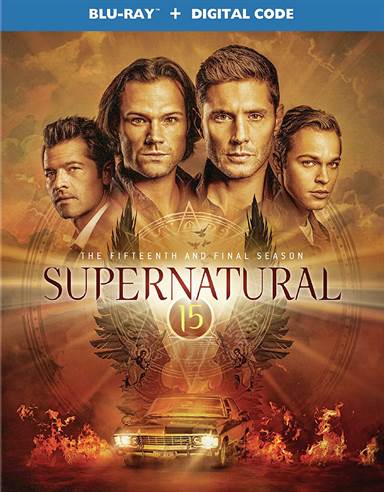 Carry on my wayward son, there'll be peace when you are done…so begins the song by Kansas that has become associated with the WB/CW television show, Supernatural. Those lyrics perfectly reflect the idea and premise of the show that has entertained audiences for fifteen seasons. After three hundred and twenty-seven episodes, the Winchester Brothers, Sam (Jared Padalecki; House of Wax) and Dean (Jensen Ackles; Smallville), have hung up their demon-hunting tools but not before the boys have their last adventures. Supernatural: The Fifteenth and Final Season Blu-ray is available in stores now, but the real question is…are you ready to say goodbye?
The set includes all twenty episodes – the good, the bad, and the ugly. The writing is sometimes uneven and, of course, the COVID pandemic cut into the filming schedule, which made for a somewhat choppy and awkward ending. I'm sure this is not how the cast and crew hoped the series would conclude but they made the best of an unusual situation. While Padalecki and Ackles seem to bring a freshness to Sam and Dean, they aren't the focus of a few episodes this season, and while variety is always a good thing, they seem to get lost sometimes. Whether it is intentional or not, there is understandably a heaviness to this season giving it extra gravitas.
It is easy to see how technology has changed in the last fifteen years and Supernatural is a perfect example of this evolution. While earlier seasons have good video quality, the last few have had a sharpness that the beginning seasons lacked. Of course, this last season takes advantage of the advances offering excellent resolution and a deep color palette. Occasionally, there is a slight graininess but not enough to be annoying or distracting.
The DTS-HD Master Audio 5.1 is a beautiful compliment to the video quality. The lossless track makes complete use of the surround sound speakers. The ambient noise envelopes the user fully and the dialogue is crisp enhancing the viewing experience. The lower register adds a level of depth and robustness. The action scenes vibrate with intensity reaching one's core down to the bone.
Supernatural Blu-ray sets never disappoint where extras are concerned and Season Fifteen is no exception. The combo pack has a digital HD code and a four-disc set with most of the extras housed on the last disc. The extras include Deleted Scenes (spread out over all four discs), Supernatural – The End of the Road, Supernatural – Family Don't End With Blood, The Winchester Mythology – Midwestern Heroes, Supernatural – The Long Road Home, Gag Reel, Supernatural – 2019 Comic-Con Panel, and Winning Baby – A Supernatural Giveaway. While watching the extras is an enjoyable experience, this go around one can't help but feel a sense of melancholy, knowing this is the last group of extras, the last Comic-Con panel, the last gag reel (you get the point), etc.
Fans of Supernatural have practically grown up with the Winchester Brothers and have watched the actors age and mature over the last fifteen years. We've seen characters come and go and watched as even Castiel (Misha Collins; Girl, Interrupted) changed throughout the years.
Supernatural and the fans took Comic-Con by storm year after year and the international event won't be the same without them. Having said that, this last season should have bigger and better than before. While it started out headed in that trajectory, thanks to a worldwide pandemic, the season ended a bit more sedately than it might otherwise have if the shooting schedule had been finished before being shut down.
If you own the other fourteen Seasons on Blu-ray, grab Supernatural: The Fifteenth and Final Season to complete your set. If you don't own any of them, splurge on Supernatural: The Complete Series Blu-ray. You won't regret either option.
Grade: A-
Read More Supernatural Reviews
For more reviews please visit our film/television review section.
FlickDirect interviews the cast of Supernatural about the Show's upcoming 2012-2013 at San Diego Comic Con 2012....

Join FlickDirect from Comic Con 2014 as we interview the stars of Supernatural on Season 10 of the show including, Jared Padalecki, Jensen Ackles, Mar...
With a shorter season, the cast and crew of Supernatural discuss how it will affect their storytelling as the show heads into its 14th season....

The cast of Supernatural has become like family to FlickDirect throughout the years and we recently talked again this year with the cast during Comic...
SPONSORED LINKS