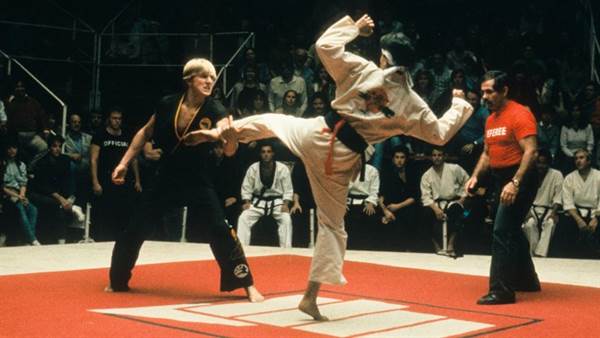 80s kids, rejoice! The Karate Kid is coming back into our lives via a 10-episode half-hour series, Cobra Kai, that will be released through YouTube Red in 2018.

The series will pick up 30 years after the films and will star Ralph Macchio and William Zabka in their classic roles.

In the series, we will see how each man has wound up in life - Daniel LaRusso (Macchio) who has made a success of himself, and a down on his luck Johnny Lawrence (Zabka). Lawrence decides to re-open the Cobra Kai dojo and, in turn, start the rivalry with LaRusso all over again.

Cobra Kai has been written and executive produced by Josh Heald, Jon Hurwitz and Hayden Schlossberg. Hurwitz & Schlossberg will be directing most of the series, with James Lassiter and Caleeb Pinkett executive producing.

Susanne Daniels, Global Head of Original Content, YouTube, said, "The minute I heard about this project, I knew we had to have it. The Karate Kid became an instant classic in the 1980s and still resonates with audiences around the world and on YouTube today. We're thrilled to partner with Sony TV, Overbrook and the talented writing team led by Josh Heald, Jon Hurwitz, and Hayden Schlossberg to add a fresh, new comedic twist on one of Hollywood's most storied rivalries."

"Like everyone who grew up in the 1980s, the three of us are enormous fans of The Karate Kid," said Heald, Hurwitz, and Schlossberg. "Cobra Kai will be a true continuation of the original films - packed with comedy, heart, and thrilling fight scenes. We can't wait to reignite the LaRusso-Lawrence rivalry, and we're thankful to our partners at YouTube Red, Sony Pictures Television, and Overbrook for their shared enthusiasm in making our dream project a reality."