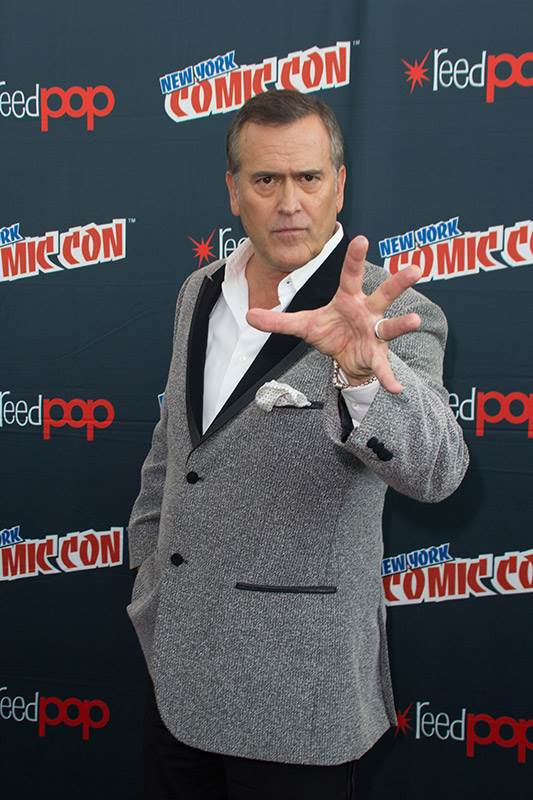 New York Comic Con guests received a huge surprise, namely with a preview of Season Three's premiere episode of Ash vs. Evil Dead. Delightfully entertaining, after defeating all evil in Season Two, Season Three has a new setting for our star- his own hardware store. The preview was followed by a panel spearheaded by our favorite actor and executive producer, Bruce Campbell. STARZ Also released three new images teasing us as to what to expect in the upcoming season.

Ash vs. Evil Dead is an acclaimed STARZ production, following up the horror show, The Evil Dead. Campbells's character, Ash, finds out that Evil still exists, along with having a long-lost daughter. Will the two go hand in hand? What's new for Ash? Watch the season premiere on STARZ, Sunday, February 25, 2018. The 10 - thirty-minute episodes are perfect entertainment that will keep you wanting more.

Catch up on the first two season of Ash vs. Evil Dead on Starz on Demand, Blu-ray, and iTunes.