Ash vs Evil Dead (2015)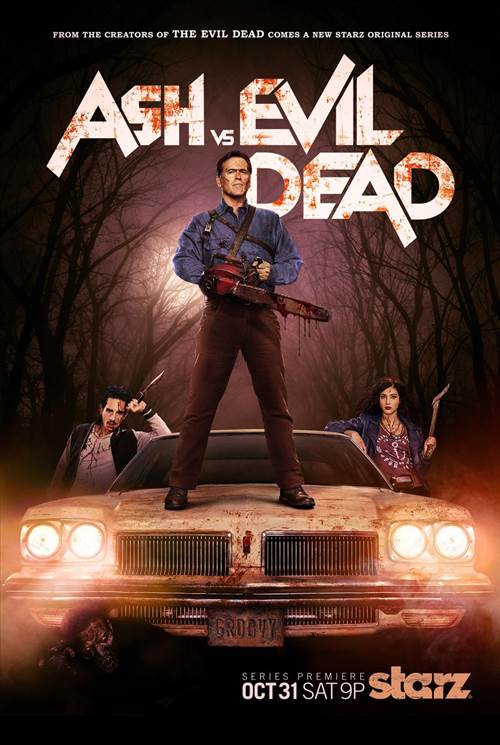 Share this:
| | |
| --- | --- |
| Created By: | |
| Writers: | |
| Cast: | |
| Air Date: | Saturday, October 31, 2015 |
| Studio: | Starz Media |
| Genre: | Television |
| Rating: | This program is specifically designed to be viewed by adults and therefore may be unsuitable for children under 17. |
Synopsis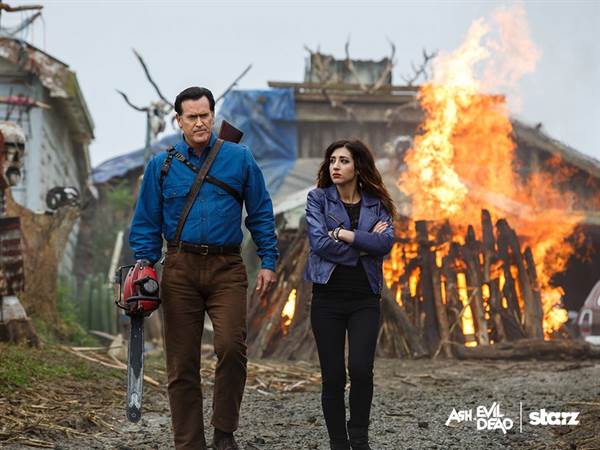 ASH VS EVIL DEAD is the long-awaited follow-up to the classic horror film franchise THE EVIL DEAD from original filmmakers Sam Raimi, Rob Tapert, and Bruce Campbell and Craig DiGregorio. Campbell reprises his role as Ash, the stock boy, aging lothario and chainsaw-handed monster hunter who has spent the last 30 years avoiding responsibility, maturity and the terrors of the Evil Dead. When a Deadite plague threatens to destroy all of mankind, Ash is finally forced to face his demons –personal and literal. Destiny, it turns out, has no plans to release the unlikely hero from its "Evil" grip.

Purchase DVD/Blu-ray/4K UHD physical copy of Ash vs Evil Dead today at Amazon.com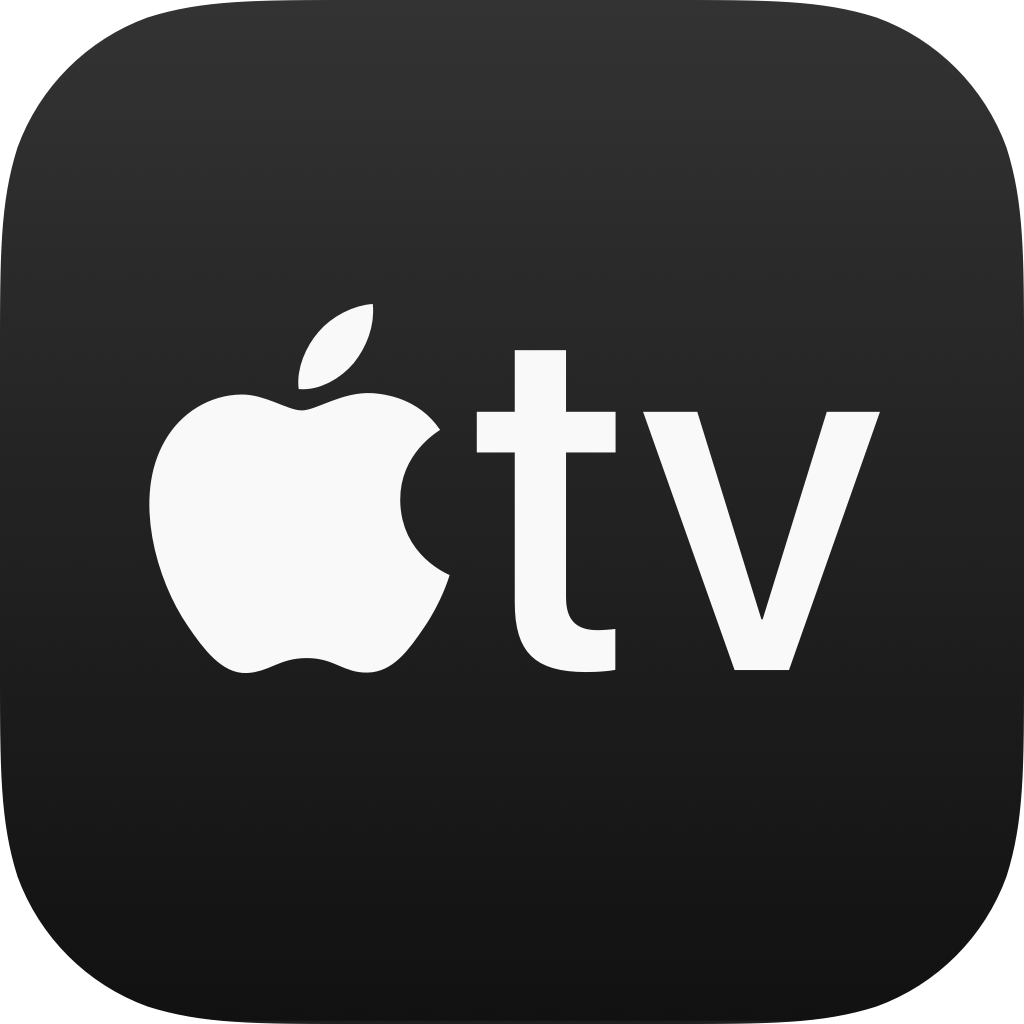 Download Ash vs Evil Dead in Digital HD/4K from the iTunes store.
Listen to the Ash vs Evil Dead soundtrack on Apple Music.
Ash vs Evil Dead images are © Starz Media. All Rights Reserved.
Ash vs. Evil Dead Canceled After Three Seasons
4/20/2018 3:51 PM EST
Starz has canceled "Ash vs. Evil Dead" after three seasons. The series was a spinoff of the "Evil Dead" film franchise and also starred Bruce Campbell as Ash Williams, who is perpetually fighting to save the world from evil. During its third season, the ratings dropped significantly, averaging on a  0.08 rating in adults 18-49.Campbell also serves as an executive producer for the series, alongside...
More>>
Ash vs. Evil Dead Season 3 Preview Shown To New York Comic Con A...
10/11/2017 9:32 AM EST
New York Comic Con guests received a huge surprise, namely with a preview of Season Three's premiere episode of Ash vs. Evil Dead. Delightfully entertaining, after defeating all evil in Season Two, Season Three has a new setting for our star- his own hardware store. The preview was followed by a panel spearheaded by our favorite actor and executive producer, Bruce Campbell. STARZ Also released thr...
More>>
Ash vs. Evil Dead Making Its Debut this Fall at Universal's Hall...
7/27/2017 2:56 PM EST
Univeral Studios Halloween Horror Nights has just announced that there will be another new haunted maze this year - "Ash vs. Evil Dead"."Ash vs. Evil Dead" is a Starz series based off of The Evil Dead film. the show stars Bruce Campbell, who reprises his role as Ash Williams, and has a large fan base.  The new maze will transport guests into the town of Elk Grove, Mich., where they will encounter ...
More>>
Starz Offering Early Viewing of Ash vs Evil Dead Season Two Premier
9/27/2016 2:07 PM EST
Starz has released a statement about their upcoming second season for "Ash vs Evil Dead", and how they will be airing the season two premier episode via Facebook, ahead of the official premier on Starz on October 2. Fans can log in to Facebook and head over to IGN's page for the advanced airing.  This is a smart move on the channel's part, luring in new fans and giving existing fans of the show a ...
More>>
Bruce Campbell is Back from Hiding and Ready To Take on The Evil...
10/30/2015 4:37 PM EST
Where better to begin than the end, of course.  That's when creative force, Bruce Campbell, thanked the journalists (many of them diehard fans) present for a round of questioning..."And, thank you very much all of you fine journalists for your time and attention.  We appreciate it.  We need your support.  Some of you are fans.  Some of you don't know anything about the series.  Hopefully, you can ...
More>>
Ash vs. Evil Dead Already Gets Second Season Approval
10/28/2015 3:49 PM EST
Even before the first season debuts on the Starz channel, "Ash vs. Evil Dead" has already gotten the green light for a second season. The new series is already creating quite the buzz, and Evil Dead fans everywhere can't wait to see their beloved character back in action.  Bruce Campbell will be  reprising his role as Ash.Carmi Zlotnik, managing director of Starz, said, "One season isn't enough to...
More>>
Ash vs Evil Dead Series Review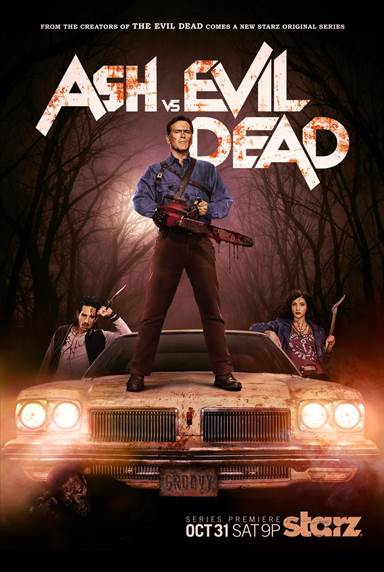 "All roads lead to Ash"
Are you a fan of the cheesy, humorous 1980's movies The Evil Dead? If you answered yes, you should be calling your television service provider to add the STARZ network right now. Premiering Halloween night, Ash vs Evil Dead is an hour long show showcasing our reluctant hero once again fighting evil spirits.
Ash Williams (Bruce Campbell; Burn Notice) was in his twenties when he and a group of friends spent and evening in a cabin in the woods and found an old spell book. Unleashing a horrible evil, Ash was the only survivor that night, and has spent the past 30 years in hiding. All was fine until one evening recently, when, during a drug filled moment, he tried impressing a woman by reciting the ancient spell. In doing this, he released the evil to come and find him once again and finish the job it was unable to do that night in the woods, so many years earlier.
Fans of the films will be happy to know Ash is his same anti-hero, ego-maniacal self, who is truly only interested in his own gains. Ash no longer is working at S-Mart, and is now living in a trailer park and working for an electronics store, trying to do the most minimal work possible while trying to also come on to, and get with, the most women possible.
Director Sam Raimi skillfully returns to the series that started it all for him, giving audiences all the comedy, gore, and horror fans of the original trilogy have come to expect. Raimi and crew waste no time with exposition in the opening of the pilot, and give the audience what they crave - Deadites, and Ash, well, being Ash. However, the uneducated viewers/fans can still watch the series, as later on, it does explain how, and why, all these things are happening around Ash.
The addition of the new characters in the series should help fill out the show nicely so people don't get an "Ash" overload. Jill Marie Jones (Sleepy Hollow), Dana DeLorenzo (Impress Me), and Ray Santiago (Touch) handled themselves well in the pilot episode, and while Lucy Lawless (Salem) only made a quick 30 second appearance, I do have high hopes for her character development further on in the series.
With it's second season order already green-lit (before it's series debut on Halloween night), it is safe to say that Ash and the insane horrors of The Evil Dead will not be disappearing any time soon.

Ash vs Evil Dead premieres this Saturday October 31, 2015, at 9pm ET/PT on Starz.
Read More Ash vs Evil Dead Reviews
Nathan M Rose (B) (The Complete First Season Blu-ray Review)
Nathan M Rose (B) (Ash vs Evil Dead: The Complete Second Season Blu-ray Review)
For more reviews please visit our film/television review section.
Ash is the only man who can cross party lines, because no one likes a party more than Ash Williams....

Ray Santiago (Pablo), Dana DeLorenzo(Kelly), Arielle Carver-O'Neill, and Arielle Carver-...

The second season roars back into action with Ash leaving his beloved Jacksonville and returning to...
SPONSORED LINKS