Search Results For Sam Raimi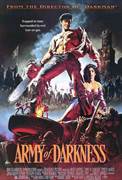 Army of Darkness (1993)
Beyond in human flesh, inked in blood-and amazingly hard to pronounce-the ancient "Necronomicon" (Book of the Dead) unleashes unspeakable evil upon mankind in director Sam Raimi's (Spider-Man)...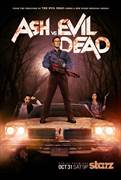 Ash vs Evil Dead (2015)
ASH VS EVIL DEAD is the long-awaited follow-up to the classic horror film franchise THE EVIL DEAD from original filmmakers Sam Raimi, Rob Tapert, and Bruce Campbell and Craig DiGregorio. Campbell...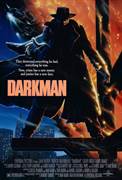 Darkman (1990)
In director Sam Raimi's moody, intense thriller, brilliant scientist Peyton Westlake (Liam Neeson) is almost killed by gangsters in a massive explosion. Unstable and disfigured, Peyton becomes...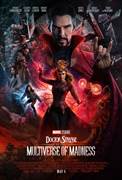 Doctor Strange in the Multiverse of Madness (2022)
In Marvel Studios' "Doctor Strange in the Multiverse of Madness," the MCU unlocks the Multiverse and pushes its boundaries further than ever before. Journey into the unknown with Doctor Strange, who...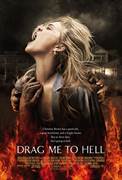 Drag Me To Hell (2009)
"Drag Me to Hell" tells the story of Christine Brown (Alison Lohman), an ambitious L.A. loan officer with a charming boyfriend, Professor Clay Dalton (Justin Long). Life is good until the mysterious...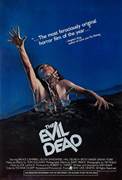 The Evil Dead (1981)
The Ultimate Experience in Grueling Terror, The Evil Dead is a movie so relentless that it will stand forever as a landmark in modern horror history. When a group of college students finds a Sumerian...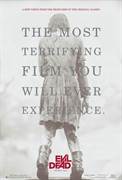 Evil Dead (2013)
A secluded cabin. An ancient curse. An unrelenting evil. Sam Raimi and Bruce Campbell reunite to present a genuinely terrifying re-imagining of their original horror masterpiece. Five young friends...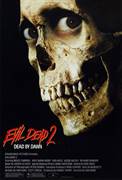 Evil Dead II (1987)
Stranded in a cabin in the woods, Ash and his girlfriend accidentally invoke a spell that causes the Evil Dead to rise and kill. As a lone man pitted against hordes of walking corpses, can Ash survive...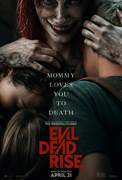 Evil Dead Rise (2023)
New Line Cinema and Renaissance Pictures present a return to the iconic horror franchise, "Evil Dead Rise," from writer/director Lee Cronin ("The Hole in the Ground"). The movie stars Lily Sullivan...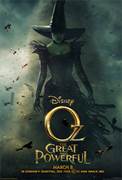 Oz: The Great and Powerful (2013)
Disney's fantastical adventure "Oz The Great and Powerful," directed by Sam Raimi, imagines the origins of L. Frank Baum's beloved character, the Wizard of Oz. When Oscar Diggs (James Franco), a...