Bruce Campbell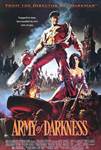 Army of Darkness (1993)
Beyond in human flesh, inked in blood-and amazingly hard to pronounce-the ancient "Necronomicon" (Book of the Dead) unleashes unspeakable evil upon mankind in director Sam Raimi's (Spider-Man) outrageously...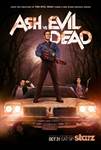 Ash vs Evil Dead (2015)
ASH VS EVIL DEAD is the long-awaited follow-up to the classic horror film franchise THE EVIL DEAD from original filmmakers Sam Raimi, Rob Tapert, and Bruce Campbell and Craig DiGregorio. Campbell reprises...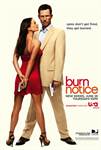 Burn Notice (2007)
After 10 years of serving his country as a covert operative, Michael Westen is living every spy's worst nightmare. While in the middle of a dangerous mission in Nigeria, Michael's "contact" informs him...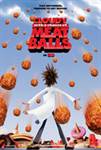 Cloudy with a Chance of Meatballs (2009)
The timeless tale has been adapted from Ron and Judi Barrett's book, which illustrates a world where giant pancakes and pasta fall from the sky as a scientist tries to solve world hunger. However, things...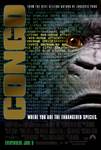 Congo (1995)
They've eluded heat-seeking missiles, gone eyeball-to-eyeball with enraged 5,000-pound hippos, hacked through a jungle curtain. Still, the expedition continues. Amy, a gorilla who was part of a university...
Escape From L.A. (1996)
Snake Plissken (Kurt Russell) resurfaces fifteen years after his escape from New York into Los Angeles to find little hope after a devastating earthquake has left the city an island inhabited only by warring...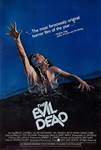 The Evil Dead (1981)
The Ultimate Experience in Grueling Terror, The Evil Dead is a movie so relentless that it will stand forever as a landmark in modern horror history. When a group of college students finds a Sumerian Book...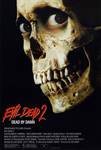 Evil Dead II (1987)
Stranded in a cabin in the woods, Ash and his girlfriend accidentally invoke a spell that causes the Evil Dead to rise and kill. As a lone man pitted against hordes of walking corpses, can Ash survive...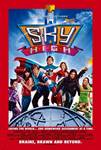 Sky High (2005)
It all begins at a secret school in the clouds like none on earth: Sky High, the first and only high school for kids with super-human powers going through crime-fighting puberty. At Sky High, the student...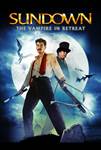 Sundown: The Vampire In Retreat (1991)
Bruce Campbell co-stars with David Carradine in a terrifying tale of bloodthirsty horror. The townsfolk of Purgatory are mean and ornery for one very good reason - they're vampires! Hidden away in their...