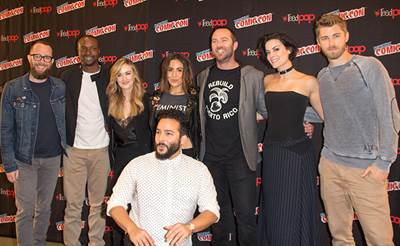 NBC's drama, Blindspot, will soon be premiering its third season and in celebration of the event, the show has released a new trailer.

In its latest season, the show travels around the world, chasing down answers for the new set of bioluminescent tattoos on Jane's body. Some of the locations will include Spain, Australia, and Morocco, with the season opener taking place in Venice, Italy.

Blindspot stars Jaimie Alexander as Alice "Remi" Kruger/"Jane Doe", who, at the beginning of the series, is found naked inside of a travel bag in Times Square. She is found by the FBI and they soon learn that she has no idea who she is or anything about her past. They also find out that the tattoos all over her body contain clues to crimes that need to be solved.

Be sure to check out Blindspot's season 3 premiere tomorrow, October 27 at 8/7c on NBC and watch FlickDirect's interviews with the cast to get all the inside information before it premieres.