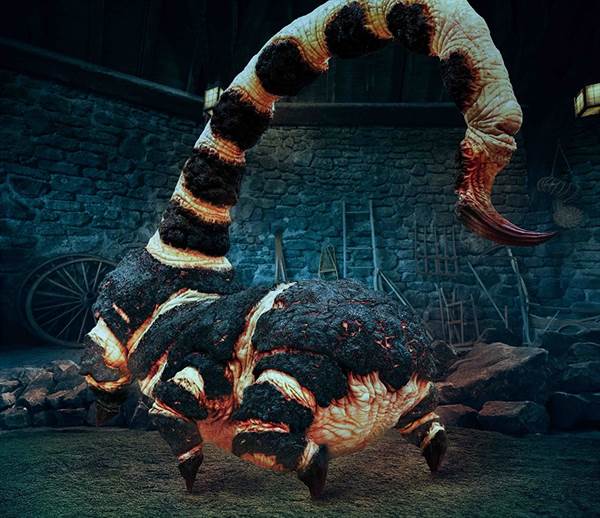 The Universal Orlando Resort has announced that they will be unveiling an all-new creature in Hagrid's Magical Creatures Motorbike Adventure, a new attraction set to open on June 13.

This new, unique creature, a Blast-Ended Skrewt, is described as a cross between a giant scorpion and an elongated crab and was created by Hagrid. During the ride, guests will come face-to-face (or face-to-rear) for the first time ever with the "Blast-Ended Skrewt" and its dangerous 'blasting end.'

Here are some fast facts about what you can expect from this rare magical creature:

*Fire ignites from its 'blasting-end' - so be cautious
*Measures eight ft. long, features a ten-foot tall tail with a massive stinger and weighs more than 6,000 pounds
*Produces a very powerful and signature odor created specifically for this distinctive creature
*Blast-Ended Skrewts were first introduced in Harry Potter and the Goblet of Fire, and were also mentioned in Harry Potter and the Order of Phoenix and Harry Potter and the Half-Blood Prince

Other creatures that guests will encounter include a majestic Centaur, a swarm of mischievous Cornish pixies, Fluffy, the three-headed dog and more.

For more information about the attraction, head over to www.UniversalOrlando.com.