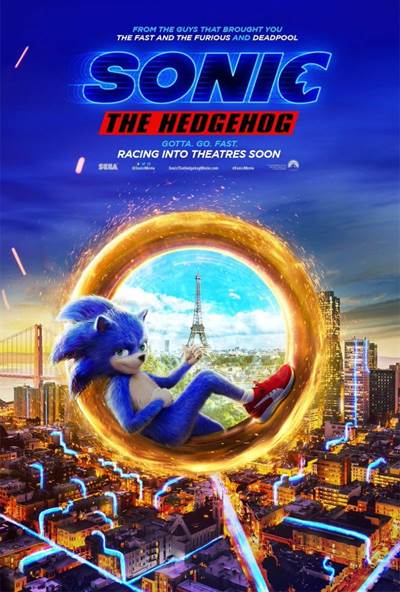 Paramount Pictures has announced that they will be pushing back the release of "Sonic the Hedgehog". the film was originally slated for November 8, 2019 release but now will be released on Valentine's Day 2020.

Director Jeff Fowler took to Twitter to announce the news, saying they are "taking a little more time to make Sonic just right."

The move comes after the wave of criticism over the appearance of Sonic himself after fans saw the trailer. Fowler even addressed the reaction via Twitter.

"The message is loud and clear… you aren't happy with the design & you want changes," he tweeted. "It's going to happen. Everyone at Paramount & Sega are fully committed to making this character the BEST he can be… #sonicmovie #gottafixfast."

"Sonic the Hedgehog" will star Ben Schwartz, who voices Sonic the Hedgehog, Jim Carrey playing Sonic's nemesis Doctor Robotnik, James Marsden, Tika Sumpter, Natasha Rothwell, Neal McDonough, and Adam Pally.