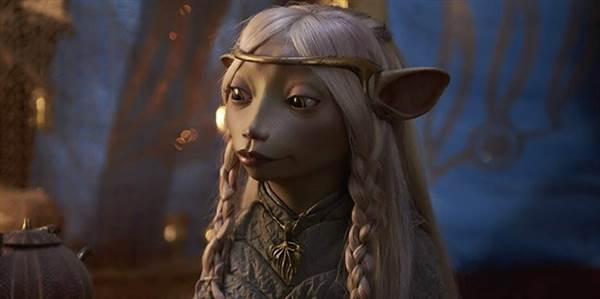 2019 Comic-Con is right around the corner and Netflix has announced their lineup for the event! The streaming giant will be holding two panels in Hall H on Friday, July 19, 2019, in celebration of their highly anticipated new series: The Witcher & The Dark Crystal: Age of Resistance.

Below is the schedule for Netflix's events:

THE WITCHER: A NETFLIX ORIGINAL SERIES

Friday, 7/19/2019; 2:15PM - 3:00PM; Hall H:

Based on the best-selling fantasy series of books, THE WITCHER is an epic tale of fate and family. Be among the first to get the exclusive scoop on the highly anticipated new Netflix original series centering around famed monster hunter, Geralt of Rivia. Be introduced to the world of The Continent, where humans, elves, witchers, gnomes, and monsters battle to survive and thrive, and where good and evil is not easily identified.


NETFLIX PRESENTS: THE DARK CRYSTAL: AGE OF RESISTANCE

Friday, 7/19/2019; 3:30PM - 5:15PM; Hall H:

Netflix presents an exclusive sneak peek at the highly-anticipated fantasy series, THE DARK CRYSTAL: AGE OF RESISTANCE, based on Jim Henson's groundbreaking 1982 feature film, THE DARK CRYSTAL. In this stunning new prequel, three Gelfling discover the horrifying secret behind the Skeksis' power, and set out on an epic journey to ignite the fires of rebellion and save their world. Realized using classic puppetry with cutting edge visual effects, the cast and creators discuss all of your burning questions about bringing Thra to life.


Be sure to follow Netflix on Instagram (@nxonnetflix), and on Twitter (@NXOnNetflix) for more information!