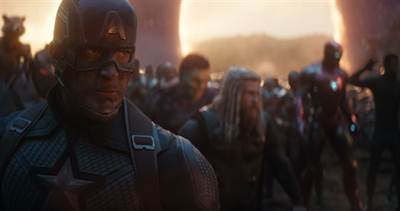 It's official. Marvel's Avengers: Endgame is now the highest-grossing film of all time. The film has now reached $2.79 billion, just beating out "Avatar"'s $2.789 billion. This amount, however, doesn't take inflation into account.

Kevin Feige spoke about the imminent breaking of the record last night at Comic-Con, saying, "You have to shout-out to Mr. James Cameron, who held that title for a long time. If you adjust for inflation, he still holds the title, and he'll probably get the title again as soon as he puts out another movie. But for right now ... 'Avengers: Endgame' is the biggest film of all time."

Directors Joe and Anthony Russo also commented on the news via Twitter, saying, "To the greatest fans in the universe, from the bottom of our hearts, thank you…"