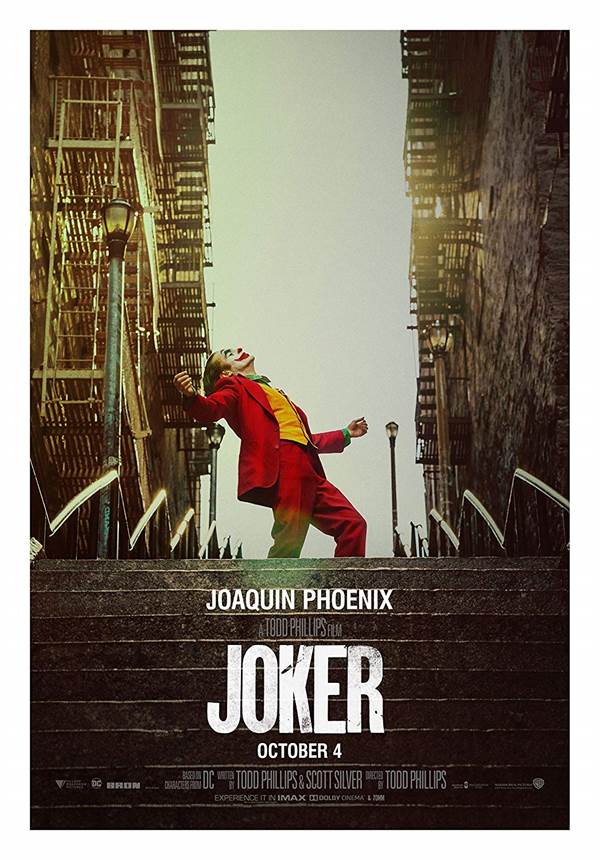 "Joker" will be returning to theaters this Friday, January 17th. The film has earned 11 Oscar nominations, as well as 11 BAFTA nods, and two Golden Globe wins, including Best Actor for Joaquin Phoenix's performance. The film will hit over 750 theatres across North America.
Jeff Goldstein, President of Domestic Distribution, Warner Bros. Pictures, stated, "With the continued interest in 'Joker' as a result of its recognition during this exciting awards season, we wanted to give audiences the chance to see the film on the big screen, whether for the first time or again."
Directed, co-written and produced by Todd Phillips, "Joker" is the filmmaker's original vision of the infamous DC villain, an origin story infused with, but distinctly outside, the character's more traditional mythologies. Phillips' exploration of Arthur Fleck, who is indelibly portrayed by Joaquin Phoenix, is of a man struggling to find his way in Gotham's fractured society. Longing for any light to shine on him, he tries his hand as a stand-up comic but finds the joke always seems to be on him. Caught in a cyclical existence between apathy and cruelty and, ultimately, betrayal, Arthur makes one bad decision after another that brings about a chain reaction of escalating events in this gritty, allegorical character study.
"Joker" took in over $1 billion worldwide in its initial run to become the highest-grossing R-rated film of all time.