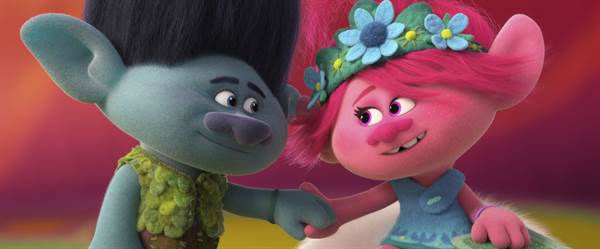 Universal's "Trolls World Tour" has had a huge debut, making it #1 across digital platforms. The studio announced that the film is the biggest digital release and also had the biggest digital opening day and weekend. And, according to FandangoNow, the statement is true.
"Following weeks of anticipation for its home premiere, 'Trolls World Tour' is now FandangoNow's streaming debut champ, with the best preorders, first day and opening weekend sales we've ever seen. We're pleased that families looking for a much-needed entertainment break are enjoying DreamWorks Animation's latest movie on our service," Said FandangoNow head Cameron Douglas in a statement.
The film features the voices of Justin Timberlake and Anna Kendrick and is a sequel to 2016's "Trolls".
The film costs $19.99 to rent for 48 hours.