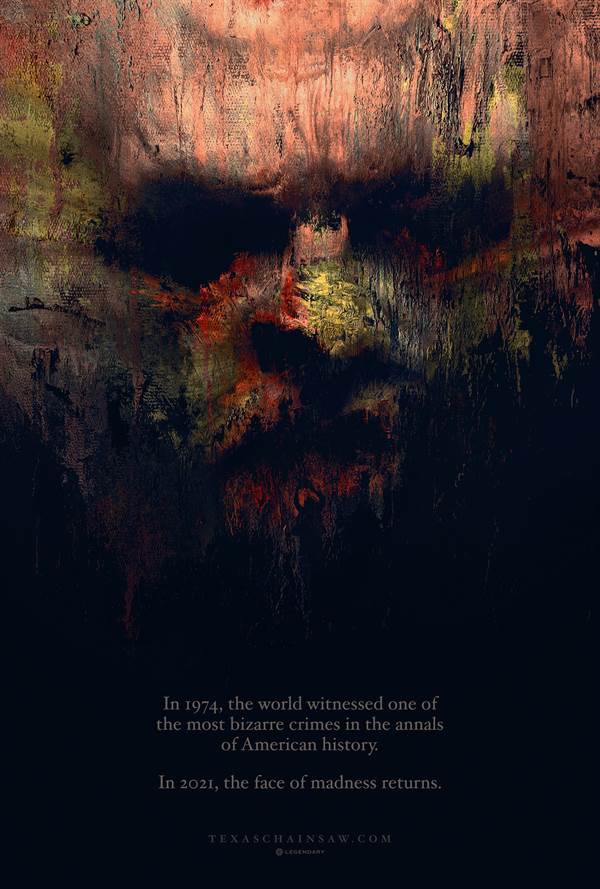 The first teaser poster for the new Texas Chainsaw Massacre film has been released. Call of Duty fans were treated to an exclusive tease of the new Leatherface during the new reveal trailer for "The Haunting of Verdansk," a massive Halloween event for Call of Duty: Warzone™ and Modern Warfare®.
A first for the gaming franchise, Call of Duty's "The Haunting of Verdansk" Halloween event, running October 20 to November 3, includes a special The Texas Chainsaw Massacre bundle, based on the original 1974 film featuring Leatherface, allowing players to terrorize others as the crazed killer. The legacy of this cannibalistic maniac, whose madness and macabre was unlike anything ever seen before, is set to live on through the "Leatherface" skin for Velikan, as well as the "Family Heirloom" LMG blueprint, complete with a unique Stock attachment that allows an operator to wield the weapon like a chainsaw, along with additional The Texas Chainsaw Massacre-themed items. For more information about "The Haunting of Verdansk" please follow this link.
Gamers were also given a peek at the future of this notorious icon as well as being treated to a special easter egg in the game's new trailer. It directed viewers to the TexasChainsaw.com website, where you can see the debut of an exclusive tease of the iconic crazed killer Leatherface featured on the new poster for Legendary Entertainment's upcoming Texas Chainsaw Massacre film, coming to audiences next year. Fans can also enter their email to receive the motion teaser poster featured on the website and a code redeemable for an exclusive Call of Duty calling card.
The film will be a continuation of Tobe Hooper's shocking 1974 seminal horror classic and will star Golden Globe® award nominee Elsie Fisher, alongside Sarah Yarkin (Happy Death Day 2U), Mark Burnham (Wrong Cops), Moe Dunford (The Dig), Olwen Fouéré (Mandy), Alice Krige ("Star Trek"), Jacob Latimore (The Maze Runner), Nell Hudson (Victoria), Jessica Allain (The Laundromat), Sam Douglas (Snatch), William Hope (Dark Shadows), and Jolyon Coy ("War & Peace").