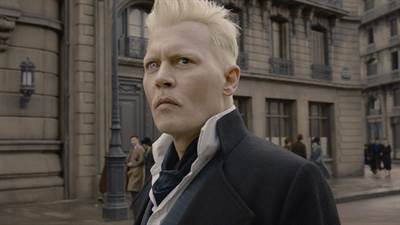 Due to the recent court case loss in the UK and allegation of being a "wife-beater", Johnny Depp has been cut from the upcoming "Fantastic Beasts" films. His role as Grindelwald will now be recast.
In a statement, Warner Bros. said, "Johnny Depp will depart the Fantastic Beasts franchise. We thank Johnny for his work on the films to date. Fantastic Beasts 3 is currently in production, and the role of Gellert Grindelwald will be recast. The film will debut in theaters worldwide in the summer of 2022″.
Depp posted about the news on Instagram, saying, "I wish to let you know that I have been asked to resign by Warner Bros. from my role as Grindelwald in Fantastic Beasts and I have respected and agreed to that request." He added, "The surreal judgement of the court in the U.K. will not change my fight to tell the truth and I confirm that I plan to appeal. My resolve remains strong and I intend to prove that the allegations against me are false. My life and career will not be defined by this moment in time."
The release of the third untitled "Fantastic Beasts" film has now been pushed back from November 12, 2021 to Summer 2022.