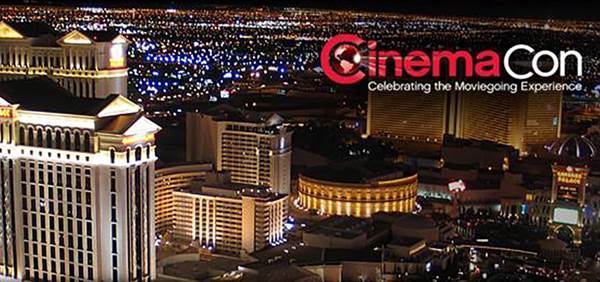 CinemaCon has announced new dates for their upcoming event in 2021. CinemaCon 2021 will take place between August 23-26, 2021 at Caesar's Palace in Las Vegas. The event was originally scheduled for April 26-29.
"With all the travel, logistical, and capacity concerns for the convention, our 7,500 attendees, vendors, and studio distribution partners, we couldn't guarantee we could present the kind of show the industry expects in April," Neuhauser said. "In close consultation with our studio and industry partners, we are rescheduling CinemaCon for August, when we think we can put on the kind of showcase we do best, and celebrate the moviegoing experience with the entire industry."
The National Association of Theatre Owners (NATO) is the largest exhibition trade organization in the world, representing more than 35,000 movie screens in all 50 states, and more than 32,000 screens in 100 countries worldwide. NATO's membership includes the largest cinema chains in the world and hundreds of independent theatre owners, too.
Additional information on CinemaCon as well as an application to apply for press credentials can be found at www.cinemacon.com.