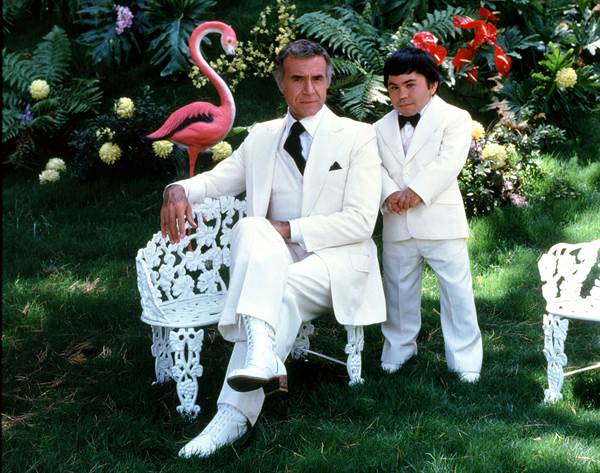 A reboot of the iconic series "Fantasy Island" is heading to Fox this summer. The original series aired on ABC from 1977-1984 and starred Ricardo Montalbán and Hervé Villechaize as Mr. Roarke and Tattoo, respectively.
The show was given a straight-to-series order and hails from writer-producers Liz Craft and Sarah Fain in conjunction with Sony Pictures TV and Gemstone Studios.
"In continuing to develop outside of the traditional broadcast cycle, we've been particularly focused on providing viewers with summer series that offers a true escape from everyday life - to be sure, now so more than ever. Fantasy Island is a beloved program, and the world Liz and Sarah have created for this contemporary adaptation is signature Fox and a perfect show for today's times. After all, who among us wouldn't take a (safe) trip to Fantasy Island right now?", said Fox Entertainment President Michael Thorn.
Jeff Frost, President, Sony Pictures Television, and Jason Clodfelter, Co-President, Sony Pictures Television, also commented on the news, saying, "Fantasy Island has always been one of our most popular and iconic series and when we heard Liz and Sarah's vision of this world, we immediately knew they were onto something special. We can't think of better partners than Fox to work on this entirely novel take on this classic property - this is truly a wonderful and exciting way to launch our new venture, Gemstone Studios."
There was a short-lived series revival back in 1998, and earlier this year, there was a feature horror film adaptation released by Blumhouse.