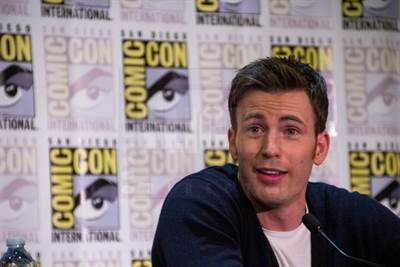 It's being reported that Chris Evans will be reprising his role as Captain America in an as-of-yet unknown Marvel project. It is also being said that, most likely, it won't be a standalone film. It most likely will be a part of another franchise.
While Chris Evans had said he would be hanging up the shield and passing along the role to another (In Avengers: Endgame he famously handed it over to Anthony Mackie's character, Falcon), it became more and more apparent that he was changing his mind, and an agreement was said to be reached at the beginning of the year.
Robert Downey, Jr. kept his Iron Man character going after "Iron Man 3" by starring in other films in the Marvel universe, such as Captain America: Civil War and Spider-Man: Homecoming. So the possibility of us seeing Cap in future projects is definitely not out of the realm of possibility.