Captain America: The First Avenger (2011)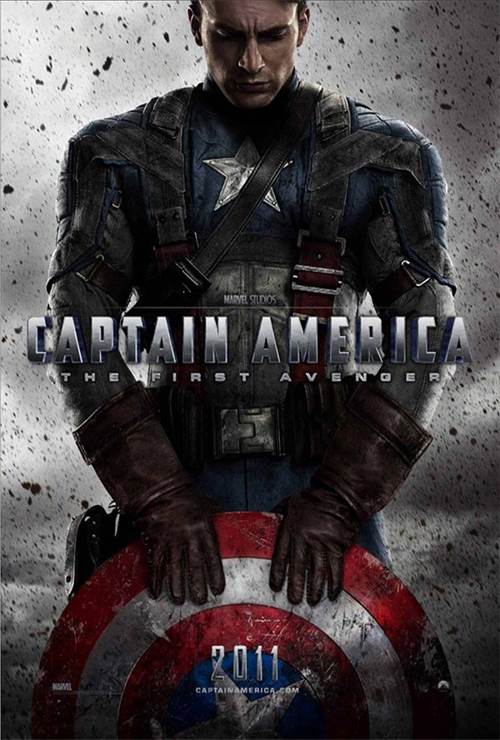 | | |
| --- | --- |
| Director: | |
| Writers: | |
| Cast: | |
| Released: | Friday, July 22, 2011 |
| Length: | 124 minutes |
| Studio: | Paramount Pictures |
| Genre: | Sci-Fi/Fantasy, Action/Adventure |
| Rating: | Some material may be inappropriate for children under 13. |
Captain America: The First Avenger Synopsis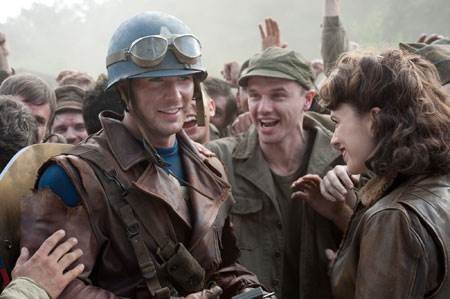 It is 1941 and the world is in the throes of war. Steve Rogers (Chris Evans) wants to do his part and join America's armed forces, but the military rejects him because of his small stature. Finally, Steve gets his chance when he is accepted into an experimental program that turns him into a supersoldier called Captain America. Joining forces with Bucky Barnes (Sebastian Stan) and Peggy Carter (Hayley Atwell), Captain America leads the fight against the Nazi-backed HYDRA organization.

Purchase DVD/Blu-ray/4K UHD physical copy of Captain America: The First Avenger today at Amazon.com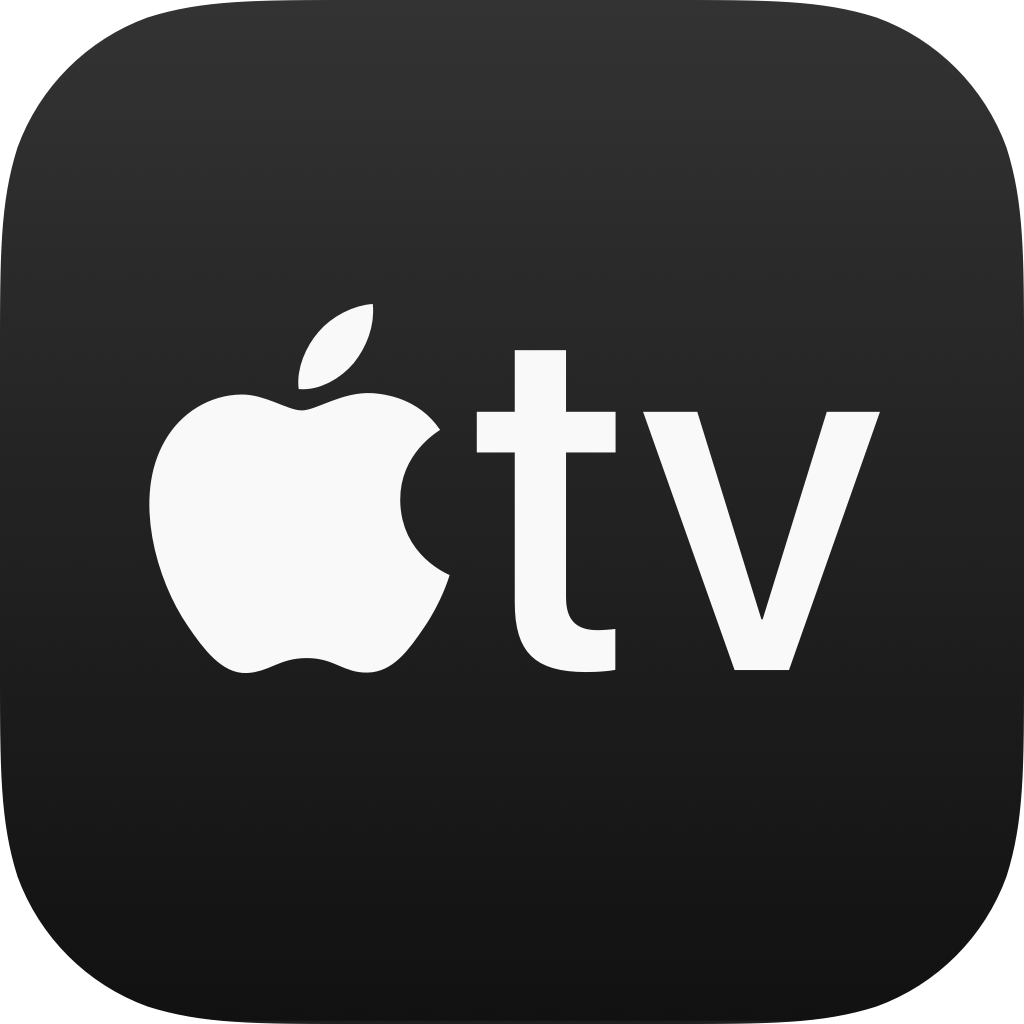 Stream Captain America: The First Avenger in Digital HD/4K from the AppleTV store.
Listen to the Captain America: The First Avenger soundtrack on Apple Music.
Captain America: The First Avenger images are © Paramount Pictures. All Rights Reserved.
Director Chosen for Captain America 4
7/8/2022 4:36 PM EST
It's been confirmed that Julius Onah will direct Marvel's "Captain America 4". Anthony Mackie will reprise his role as Sam Wilson, who became Captain America in the Disney+ series "The Falcon and the Winter Soldier". No details are available yet about the plot.Onah also directed "The Cloverfield Paradox" and the "Luce", and co-wrote "Samo Lives", a Jean-Michel Basquiat biopic....
More>>
Is Captain America is Back In The MCU?
1/14/2021 1:05 PM EST
It's being reported that Chris Evans will be reprising his role as Captain America in an as-of-yet unknown Marvel project. It is also being said that, most likely, it won't be a standalone film. It most likely will be a part of another franchise.While Chris Evans had said he would be hanging up the shield and passing along the role to another (In Avengers: Endgame he famously handed it over to Ant...
More>>
Marvel Studios Begins Production on Marvel's Captain America: Ci...
5/7/2015 12:45 PM EST
ATLANTA, GEORGIA (May 7, 2015) - Marvel Studios has commenced principal photography at Pinewood Studios in Atlanta, Georgia on "Captain America: Civil War," the third installment of its Super Hero franchise. The production will shoot on location in Atlanta, Georgia, which serves as the base for the film's production, as well as locations in Germany, Puerto Rico and Iceland.Set for release in the U...
More>>
Robert Downey Jr. to Star in Captain America 3
10/13/2014 9:49 PM EST
It has been reported that Robert Downey Jr. Will be starring in the upcoming "Captain America 3".The actor will, of course, reprise his role as Tony Stark, and the film will also mark the beginning of a crossover event with the new "Civil War" comic that is coming out next summer.  Downey Jr. will star alongside Chris Evans; no other cast announcements have been made.  "Captain America 3" is slate...
More>>
Marvel's Agent Carter Series Rumored for Television
9/19/2013 4:59 PM EST
Marvel Movies has released some short films that are featured as extras on DVD releases, and now they are looking to take those storyline and turn them into television series.ABC will be airing one such series, "Agents of S.H.I.E.L.D.", next week, and they may already have another one on the works. This series is rumored to be featuring Agent Peggy Carter, Captain America's girlfriend. The show wi...
More>>
Robert Redford Rumored to Join Winter Soldier Cast
3/22/2013 3:11 PM EST
There are rumors swirling about that Robert Redford could be joining the cast of Marvel's  "Captain America: The Winter Soldier". Apparently, Redford would play a senior in leadership at S.H.E.I.L.D., starring alongside Samuel L. Jackson.Redford runs the Sundance Film Festival and has most recently starred in "All Is Lost", as well as "The Company You Keep", which will be released on April 5.  He ...
More>>
Captain America: Winter Soldier Will be a Political Thriller
2/25/2013 4:38 PM EST
"Captain America: The Winter Soldier" is said to be a more politically toned than the first film in the franchise, according to Marvel Studios President Kevin Feige. The previous film had more of a historical fantasy feel to it, according to Feige.When asked about comic book adaptations, he said, "If it is a fad, it's one that lasts 30 to 40 years, as the Western did, because each one is so differ...
More>>
Toby Jones to Return for Captain America the Winter Soldier
1/22/2013 4:59 PM EST
Toby Jones has confirmed that he will indeed be returning for the second Captain Americamovie "The Winter Solider".The actor was speaking to HeyUGuys at the 2013 Critics Circle Film Awards where thehis 2012 movie "Berberian Sound Studio" was voted best British film. Although he didconfirm he would be coming back to reprise the role of Nazi scientist Dr. Arnim Zola, therewas no revelation as to wha...
More>>
Possible Nick Fury Standalone Movie in the Future?
12/18/2012 10:00 AM EST
Next year sees the start of the second phase of Marvel's superheroes hitting the big screen with the much anticipated "Iron Man 3", which will be quickly followed by the second Thor movie, "Thor:The Dark World". Also, next year sees the start of production of "Captain America: The Winter Solider", where we will see the return of Samuel L Jackson as Nick Fury.While promoting his latest movie "Djang...
More>>
Will Red Skull Be Returning in Captain America: The Winter Soldier?
10/15/2012 5:03 PM EST
Hugo Weaving, who played Red Skull in "Captain America: The First Avenger" told Collider that he won't be returning to play the villain in the sequel.   Weaving said,  "I didn't think I'd be in Captain America 2 or 3. I don't think Red Skull will be there. And it's not something I would want to do again. I'm glad I did it. I did sign up for a number of pictures and I suppose, contractually, I woul...
More>>
Captain America to Begin Filming March 2013
9/13/2012 12:26 PM EST
After Marvel releases  "Thor: The Dark World", they will be set to release the Captain America sequel "The Winter Soldier", and the other day it was reported that Chris Evans said that filming will begin in March 2013.Starring in the film alongside Evans will be Sebastian Stan, Samuel L. Jackson and Anthony Mackie. The film will likely follow the story of Bucky Barnes as he becomes  a Brainwashed ...
More>>
Captain America Sequel To Hit Theaters on April 4th, 2014
4/5/2012 12:25 PM EST
The Walt Disney Studios has announced a release date for Marvel Studios' sequel to the blockbuster Captain America: The First Avenger on April 4, 2014. The second installment will pick-up where the highly anticipated Marvel's The Avengers (May 4, 2012) leaves off, as Steve Rogers continues his affiliation with Nick Fury and S.H.I.E.L.D and struggles to embrace his role in the modern world.Countdow...
More>>
Captain America: The First Avenger Theatrical Review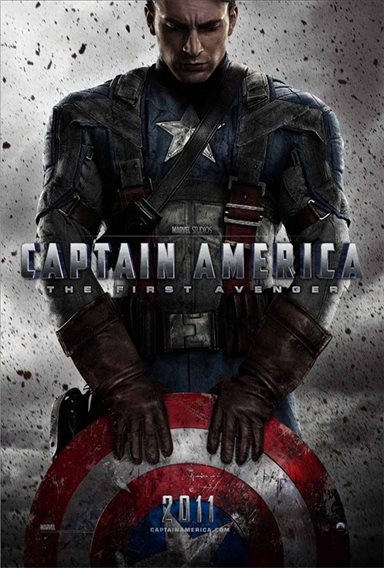 So Captain America has finally arrived with all the red, white, and blue, or should I say black and blue. This is the story of a puny outcast and how he becomes the hero of America, although at first he is treated as a side show attraction. It is very interesting how the Director accomplished this -- as most movie superhero films usually show how wonderful being a superhero is, the Director showed us that it is not always a wonderful thing. This formula makes the audience both fall in love with and identify with Captain America early on in the picture. I found myself asking why he isn't in the fight yet, which is what the character was asking as well -- clever, very clever.
Chris Evans gives a very masculine performance, which I have to say, is surprising since most of his past movies have been the cute boy sex symbol. Chris brings justice to the role of Captain America with the help of his supporting cast. I must say, I expected Captain America to follow the path of many of the comic-to-movie films; however, this was not one of those kinds of movies. It was not comic book cheese -- instead it did justice to the Captain America comic book.
Chris Evans plays the superhero Captain America, but what Chris and the Director do with this comic hero was unexpected. They actually give him a personality, a heart, and a character that we can identify with…Bravo to them and thank you so much for redeeming the comic book to film idea. The movie also stirs American Patriotism in the audience, and the Director carries it through the movie. Sometimes I could here the rumblings in the audience for that cheer of USA, USA.
I do have to add that the females in the audience that I was with swooned when Chris was released from the transformation chamber. You could hear the female gasps in the audience; I heard guys behind me say the dude really bulked up for this, which is a change for Chris Evans from his usual shirtless performances that he is known for.
The supporting cast was what you expect from a supporting cast in this type of movie, and not one character stood out, except Colonel Chester Phillips, played by Tommy Lee Jones, who had some quirky lines throughout the movie.
The 3d was spectacular, and this is a must see in 3d IMAX because the 3d effects are amazing. There was one part where he throws his shield, and I closed my eyes and fell back into my seat to avoid the shield. Man, what was I doing? It wasn't as if I was going to get hit by it.
There were some parts that were lulls in the movie, but they were short; the only other criticism I had was that when it ended -- or what the audience thought was the end as they started to clap, when the black screen suddenly comes back, and we are in the present day. I am intrigued to see how they will be able to bring the Captain America franchise to the present day as like Wonder Woman it has always been set during WW II.
This aside, the red, white, and blue are back; and I am proud to have served.
For more reviews please visit our film/television review section.
SPONSORED LINKS