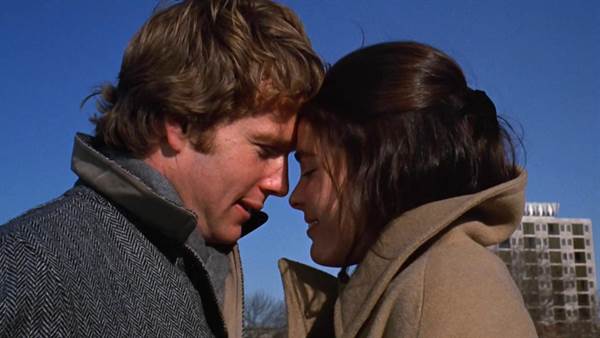 The Hollywood Chamber of Commerce has announced that they will be holding a special Walk of Fame ceremony next week. Actors Ali MacGraw and Ryan O'Neal will be honored with the 2,692nd and 2,693rd stars in the first virtual double-star ceremony in history. The dedication is also a celebration of the 50th Anniversary of "Love Story", which the pair starred in.
The event will take place on February 12 at 11:30 AM in honor of Valentine's Day. Through a completely virtual live ceremony, star recipients and fans alike can enjoy the magic of the Hollywood Walk of Fame. The Hollywood Chamber of Commerce is looking forward to creating a virtual experience that not only replicates a live ceremony but also allows an opportunity for recipients to connect with their fans on such a momentous day.
Ana Martinez, Producer of the Hollywood Walk of Fame, said, "The Hollywood Walk of Fame makes an extra special effort to place the stars of artists who work together or are related next to each other. We are thrilled to honor Ryan O'Neal and Ali MacGraw, the stars of one of the most iconic romantic films in cinema history, LOVE STORY. What makes this even more special is that Ryan's star will also be next to the star of his real-life love, Farrah Fawcett, located at 7057 Hollywood Boulevard."
Based on Erich Segal's best-selling novel, "Love Story" was nominated for seven Academy Awards®, including Best Picture, and became a cultural phenomenon, earning over $100 million at the domestic box office. The film spent 15 weeks at #1 in the U.S., continuing to expand to more theaters because of its popularity and ultimately becoming the top-grossing movie of the year. O'Neal and MacGraw both received Oscar® nominations for their starring roles.
"Love Story" has been restored for its anniversary and will be available on Blu-ray™ on February 9th.