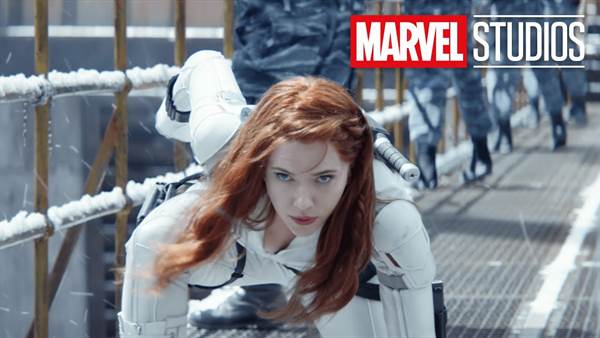 Today, Marvel Studios released a sizzle reel, narrated by Stan Lee, that gives fans a look back at what has happened in the Marvel Cinematic Universe as well as what's to come in phase four.
Aside from the trailers that have already been released in the recent weeks for the Marvel Cinematic Universe, viewers are also treated to their first look at footage from Eternals starring Angelina Jolie (which begins at the 1:47 marker)
Marvel Studios also announced in the reel the titles for some of its upcoming films including Black Panther, Ant-man, and Captain Marvel sequels.
Fans are looking forward to getting more and more access to seeing theatrical releases. The trailer also comments on this communal experience that's just starting to open back up again, saying, "We go to escape, to get lost in a story, to feel connected, to share moments we will remember forever."
The reel ends with "See you at the movies", a nod from Disney and Marvel to the fact that that these films (aside from Black Widow) will be shown only in theaters before their home video release.

Marvel/Disney's Release Schedule
Black Widow - 7/9/2021
Shang-Chi and the Legend of the Ten Rings - 9/3/2021
Eternals -11/5/2021
Spider-Man: No Way Home - 12/17/2021
Doctor Strange In the Multiverse of Madness -3/25/2022
Thor: Love and Thunder - 5/6/2022
Black Panther: Wakanda Forever - 7/8/2022
The Marvels - 11/11/2022
Ant-man and the Wasp: Quantumania - 2/17/2023
Guardians and the Galaxy: Vol. 3 - 5/5/2023