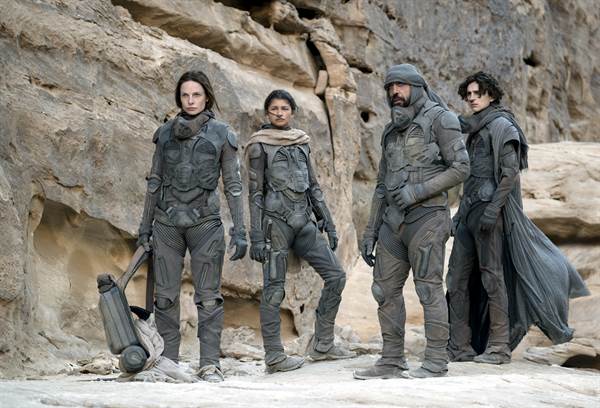 "Dune" premiered last week and had a decent showing for this pandemic age of theater-going. The film played in 4,125 domestic theaters, earning $40.1 million. the film also premiered on HBO Max.
The question is, will this be enough of a showing to get a sequel? The global tally for sales is over $220 million, which is better than expected. The plan has always been for a 2-part saga, and the overall sales so far seem to indicate that will definitely happen.
Warner Bros. president of domestic distribution Jeff Goldstein said, "I'm smiling. Exhibitors are thrilled. The best part is, fans are loving what they're seeing. They're loving the big-screen experience. It's been a winner of a weekend for movie-lovers."
"Dune" stars an impressive cast including Timothée Chalamet, Rebecca Ferguson, Oscar Isaac, Josh Brolin, Zendaya, and Jason Momoa.