Dune: Part One (2021)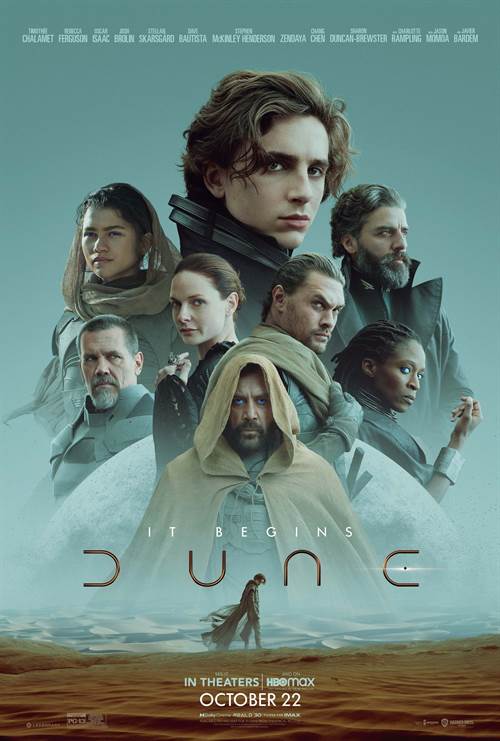 Share this:
| | |
| --- | --- |
| Director: | |
| Writers: | |
| Cast: | |
| Released: | Friday, October 22, 2021 |
| Length: | 155 minutes |
| Studio: | Warner Bros. |
| Genre: | Sci-Fi/Fantasy, Action/Adventure |
| Rating: | Some material may be inappropriate for children under 13. |
Synopsis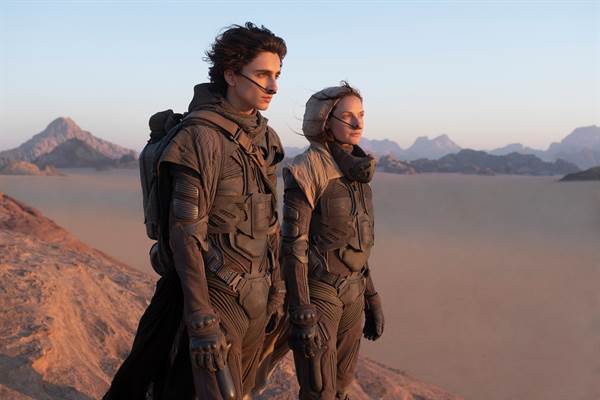 A mythic and emotionally charged hero's journey, "Dune" tells the story of Paul Atreides, a brilliant and gifted young man born into a great destiny beyond his understanding, who must travel to the most dangerous planet in the universe to ensure the future of his family and his people. As malevolent forces explode into conflict over the planet's exclusive supply of the most precious resource in existence—a commodity capable of unlocking humanity's greatest potential—only those who can conquer their fear will survive.

Purchase DVD/Blu-ray/4K UHD physical copy of Dune: Part One today at Amazon.com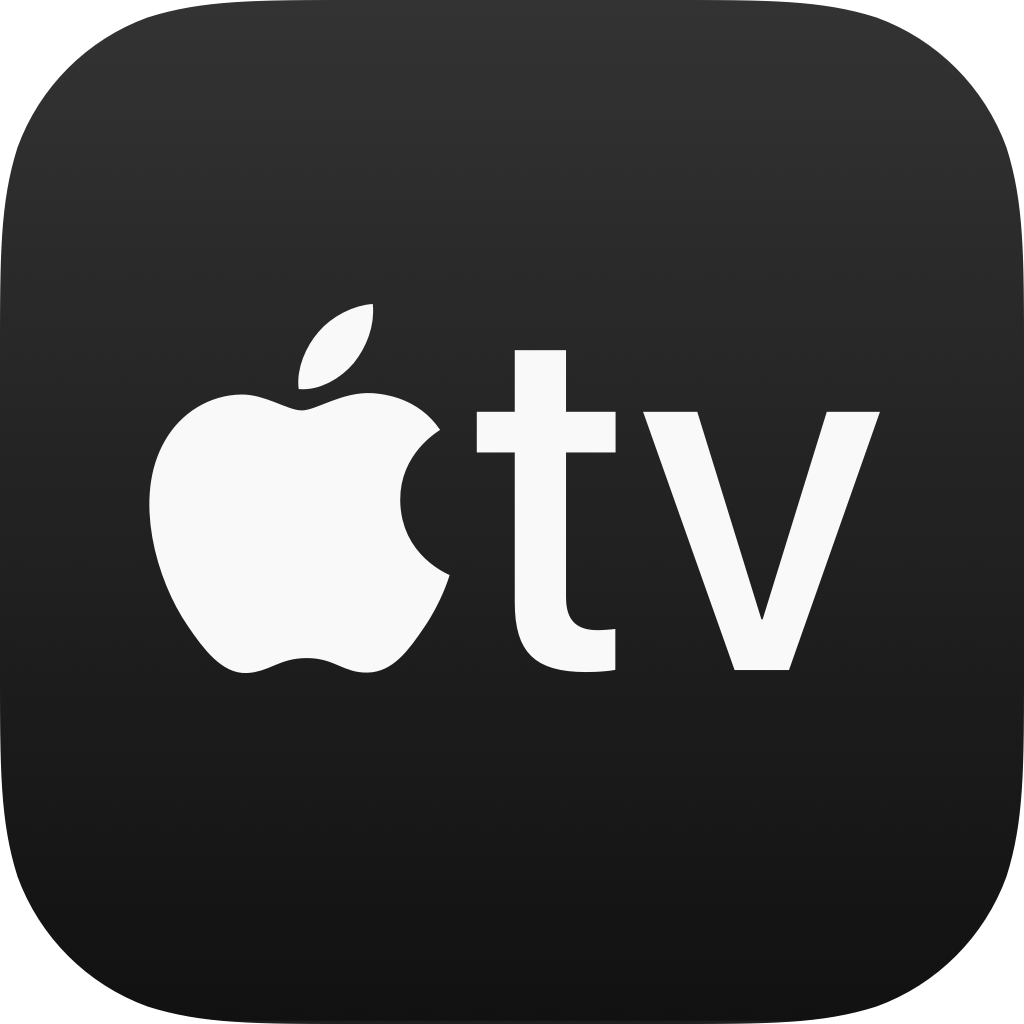 Download Dune: Part One in Digital HD/4K from the iTunes store.
Listen to the Dune: Part One soundtrack on Apple Music.
Dune: Part One images are © Warner Bros.. All Rights Reserved.
Dune Set for Digital Release in December and Physical Release Ja...
11/22/2021 5:09 PM EST
Warner Bros. Home Entertainment has announced that "Dune" will become available on Premium Digital Ownership on December 3, followed by a January 11, 2022 release for 4K, Blu-ray and DVD. The critically acclaimed film, which has garnered more than $350 million at the global box office, was directed by two-time Academy Award nominee Denis Villeneuve ("Arrival," "Blade Runner 2049") from a screenpla...
More>>
Dune Sequel Greenlit and Set for October 2023 Release
10/26/2021 2:15 PM EST
It has been announced that "Dune" will indeed be getting a sequel. The film has been greenlit for an October 2023 release.The news was announced on Legendary and Warner Bros. social media accounts, saying "This is only the beginning... Thank you to those who have experienced @dunemovie so far, and those who are going in the days and weeks ahead. We're excited to continue the journey!""Dune" has ea...
More>>
Dune Makes Impressive Debut at Box Office
10/25/2021 11:37 AM EST
"Dune" premiered last week and had a decent showing for this pandemic age of theater-going. The film played in 4,125 domestic theaters, earning $40.1 million. the film also premiered on HBO Max.The question is, will this be enough of a showing to get a sequel? The global tally for sales is over $220 million, which is better than expected. The plan has always been for a 2-part saga, and the overall...
More>>
Dune Release Date Pushed Back to 2021
10/5/2020 4:08 PM EST
"Dune" is now the next in a series of films being delayed at the box office due to COVID-19. Originally slated for a December 18 release, the film has been pushed back to October 1, 2021.It was reported just this morning that Regal Cinemas would be suspending operation due to, in part, the lack of big box office releases this year. "No Time to Die" and "The Batman" were also pushed back to 2021 re...
More>>
Dune: Part One Theatrical Review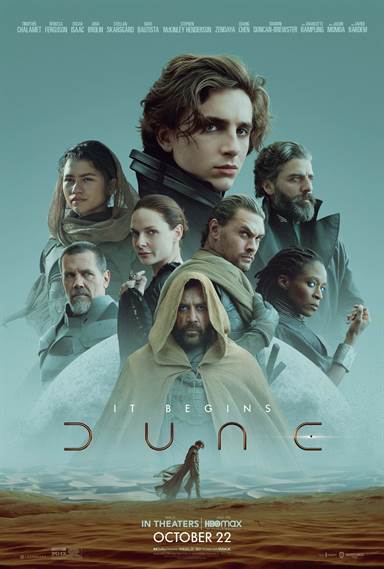 In 1965, American author Frank Herbert published a science fiction novel entitled Dune. The book tells of a futuristic world where noble families vie for the right to govern a desert world called Arrakis. The harsh and unforgiving terrain coupled with the presence of giant sandworms would probably make anyone wonder why the noble houses would want to oversee the planet. However, the sand is entwined with mélange, also known as "spice"; a substance that prolongs life, provides extreme intelligence and, perhaps most importantly, allows people to travel faster than light. Hence, the fight to control Arrakis is constant.
In 1981, after more than a decade of script rewrites and staffing changes, David Lynch (Mulholland Drive) was hired to direct the epic movie. The large ensemble cast was well chosen but the budget landed just north of forty million dollars placing pressure on all those involved. Sadly, the movie was a box office failure, only grossing thirty million which was a disappointment to both Lynch and Universal Pictures. To date, Lynch describes the movie as his only failure and refuses to about it in detail. With all that stacked against them, Warner Bros. Pictures decided to reignite the book, and Dune (Part One) is opening in theaters tomorrow.
Paul Atreides (Timothée Chalamet; Call Me by Your Name) is the son of Duke Atreides (Oscar Isaac; Star Wars Episode VIII: The Last Jedi) who is charged with taking over the planet of Arrakis and oversee the "spice" mining. The Harkonenns, the previous stewards of Arrakis, are angered and plot revenge on the House of Atreides. The Fremen – the dwellers on Arrakis – want all the emperor's nobles to leave their planet alone. After the Harkonenns attack and kill Duke Atreides, Paul, and his mother, Lady Jessica (Rebecca Ferguson; The Greatest Showman) must fend for themselves against the Harkonenns, the Fremen, and the sandworms.
Director Denis Villeneuve (Blade Runner 2049) does an incredible job of balancing out the numerous details of the novel and the pacing of the film at two hours and thirty-five minutes long the movie could have been boring and tedious, but Villeneuve offers visuals that will keep the viewer engrossed. His visuals are outstanding from the lush green landscape of their home planet to the stark and unforgiving desert of Arrakis.
The cast is a veritable who's who of Hollywood A-listers, including Chalamet, Ferguson, Isaac, Zendaya (Spider-man: No Way Home), Jason Momoa (Aquaman), Javier Bardem (No Country for Old Men), Dave Bautista (Guardians of the Galaxy) and Josh Brolin (Avengers: Endgame). While Chalamet and Zendaya are excellent as per usual, it is Isaacs whose performance stands out amongst a plethora of talented thespians.
While there are other books that continue the story, Herbert's initial novel has been broken up into two films and even though I went into the showing with low expectations, I was pleasantly surprised and am eagerly looking forward to the sequel. Even at one hundred and fifty minutes, the movie doesn't seem slow or too long until perhaps the last twenty minutes or so, which is a testament to Villeneuve's direction and editing skills.
With a less than auspicious legacy, Warner Bros. took a risk by redoing Dune, and I am willing to bet their gamble will pay off. I think, despite all the horror movies coming out in the next two weeks, I believe Dune will be a box office success paving the way for the sequel scheduled for release sometime in the next two years. I, for one, will be anxiously waiting to see what comes next and I recommend anyone over the age of 13, regardless of if they are a fan of science fiction films or not, head to the theater in the next few weeks to see this epic saga on the big screen.
Grade: A
-- Allison Rose
For more reviews please visit our film/television review section.
Go behind the scenes of Denis Villeneuve's Dune with cast members and crew including Timoth&eacu...

A mythic and emotionally charged hero's journey, "Dune" tells the story of Paul Atreides, a brillian...

Beyond fear, destiny awaits. Watch the trailer for the highly anticipated #DuneMovie now. A mythic a...
SPONSORED LINKS