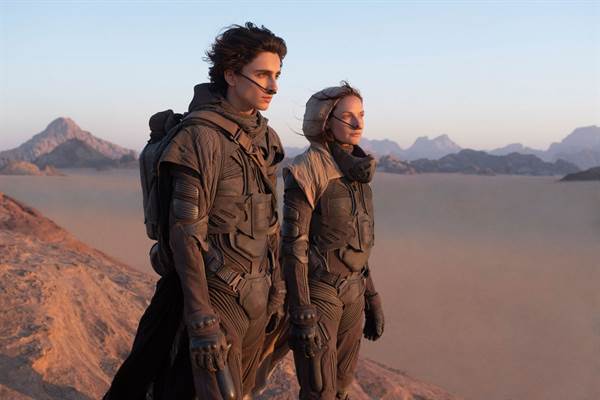 "Dune" is now the next in a series of films being delayed at the box office due to COVID-19. Originally slated for a December 18 release, the film has been pushed back to October 1, 2021.
It was reported just this morning that Regal Cinemas would be suspending operation due to, in part, the lack of big box office releases this year. "No Time to Die" and "The Batman" were also pushed back to 2021 release dates.
Denis Villeneuve's "Dune" stars Timothee Chalamet, Rebecca Ferguson, Oscar Isaac, Josh Brolin, and Zendaya. It is based on the 1965 novel by Frank Herbert.