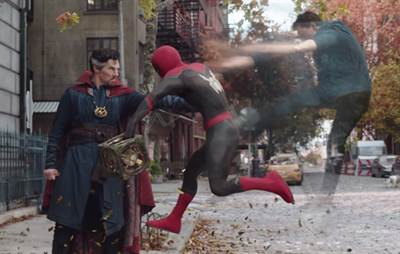 Spider-Man producer Amy Pascal has assured fans that Tom Holland will remain as Marvel's Spider-Man.
"This is not the last movie that we are going to make with Marvel - [this is not] the last Spider-Man movie," said Pascal. "We are getting ready to make the next Spider-Man movie with Tom Holland and Marvel, it just isn't part of… we're thinking of this as three films, and now we're going to go onto the next three. This is not the last of our MCU movies."
Holland has said earlier this month that he was unsure of his future as the web-slinger, which may have prompted Pascal to clarify.
Pascal also said that Marvel and Sony will continue to work together on the projects, saying, "Yes, Marvel and Sony are going to keep going together as partners We all want to keep making movies together." She added, "The parallel universes make for so many interesting stories, but I don't think that every single movie is going to end up taking place in the multiverse. I think it's really exciting, and this movie certainly does."
"Spider-Man: No Way Home" will hit theaters on December 17.