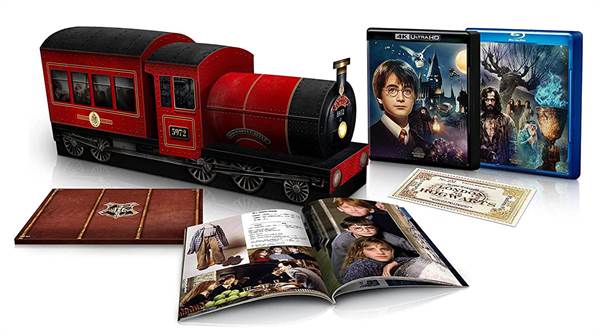 The holidays are upon us and it's always hard to find something for everyone on your list, especially those who seem to have everything. Well, have no fear! We have compiled a fun guide to help you tackle that list.
Box sets are making it high up on our gift guide list this year with some amazing releases. First up, we have "The Stand" Blu-ray 2-pack. Fans of Stephen King (and everyone else, too!) can now own both versions of the iconic mini-series - the original from 1994 and the newest version from 2020. It's one of those gifts that will keep someone entertained for hours, all at their own pace. Speaking of iconic stories, another great gift is the "Middle Earth 6-Film Ultimate Collector's Edition" release of "The Hobbit and "The Lord of the Rings". This is truly a great gift for Tolkien fans and fantasy fans, in general.
Other box sets we recommend include "Underworld 5-Movie" set, "Smallville: The Complete Series 20th Anniversary Collection", "The Matrix Trilogy", "Supernatural: The Complete Series", and "The Harry Potter 20th Anniversary 8-Film Collection".
For those of you are into 80s retro entertainment, how about "Planes, Trains & Automobiles"? How can you say to John Candy and Steve Martin? Another good choice would be "The Karate Kid: 3-Movie Collection" to relive the glory days of the 80s or to introduce the franchise to a new generation!
If you want other film-related ideas, why not go to the Cavity Colors website, and get a t-shirt from one of the best-licensed movie t-shirt makers around.
Finally, we all have those vinyl lovers in our lives and why not get them the upcoming "Bloodsport" re-mastered deluxe double LP release from Waxwork Records? The 180 Gram "Kumite" Colored Vinyl comes with new artwork by Vance Kelly, liner notes by Composer Paul Hertzog, an 11"x11" art print, and deluxe packaging. The perfect choice for anyone into this cult classic film.
There's still time to grab some of these gifts to wrap up your holiday shopping, but don't wait too long! Make sure you have time to enjoy the season! Happy Holidays everyone!
* FlickDirect is an affiliate partner with Amazon. When you click on some links in this article and make a purchase, we may receive a small payment.