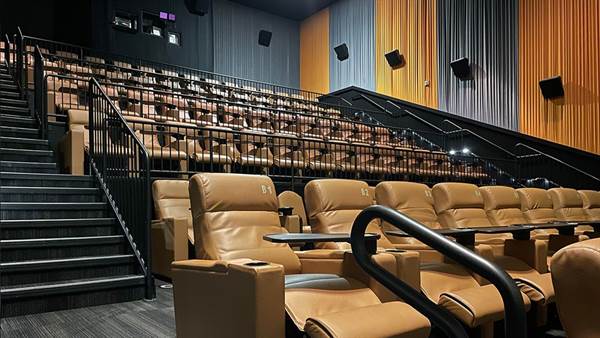 When FlickDirect Correspondent Allison Rose caught up with Look Dine-in Cinemas Executive James Meredith at CinemaCon 2022, they discussed the movie business, the evolution of dine-in movie-going, what the streaming "wars" might mean for movie theaters, and more!
ABOUT LOOK DINE-IN CINEMAS
LOOK started with a blank piece of paper and a face reflecting off of a computer screen. In a world full of content at our fingertips, what makes going to the movies special? With that question, LOOK Cinemas was born. A center of content and community, LOOK features a variety of programming and community events. You can easily book a private auditorium for you and your friends to create a customizable viewing experience. We want you to have an exceptional experience without the interruptions of foodservice. Our unique Look & Dine technology allows you to order and pay on your phone and receive your food to your seat without interruptions. Our world-class menu looks beyond the traditional moviegoing fare with everything from cocktails to pizza to sushi. But don't worry, we still have amazing popcorn. In the end, what really makes a LOOK experience meaningful is sharing a film with our community.