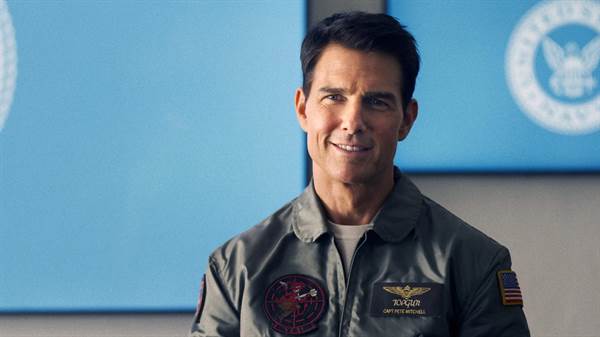 "Top Gun: Maverick" has officially become Tom Cruise's biggest movie ever. The sequel has now reached over $800 million at the box office globally in just 21 days.
"Maverick" now surpasses Cruise's previous biggest earner "Mission: Impossible - Fallout", which earned $791.1 million globally. It has also now become Paramount's biggest title in 15 markets.
The film brings back the character of Captain Pete "Maverick" Mitchell, a U.S. Navy test pilot who always pushes the envelope in his planes. We see an older and possibly a bit wiser "MAverick who is called upon by former Top Gun team member Tom "Iceman" Kazansky to become a teacher for top pilots headed out on a dangerous mission. Met with resistance and some hostility, Mitchell takes on the position to save his career and finds some healing from his past in the process.
The film also stars Miles Teller as Lt. Bradley "Rooster" Bradshaw (Goose's son), Jennifer Connelly as Penelope "Penny" Benjamin, Jon Hamm as Vice Admiral Beau "Cyclone" Simpson, Ed Harris as Rear Admiral Chester "Hammer" Cain, and, of course, Val Kilmer as Admiral Tom "Iceman" Kazansky.
"Top Gun: Maverick" is on track to soar over the $1 billion mark at the global box office for sure.