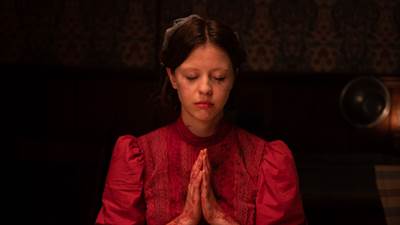 Filmmaker Ti West has teamed up with A24 to produce a sequel to "X" titled "MaXXXine". The film will enlarge the "X" franchise, which already also includes a prequel titled "Pearl", set to be released this week on the 16th.
The film will star Mia Goth, who will reprise one of her roles in "X". The storyline will take place after the events of that film, focusing on the sole survivor and her dealing with the aftermath of her ordeal.
"X" follows the story of a group of young cast and crew members who get together to make a pornographic film on a property in Texas owned by an elderly couple. They fall victim to a killer.
A teaser trailer for the film was released after the "Pearl" premiere at TIFF's Midnight Madness early Tuesday morning.