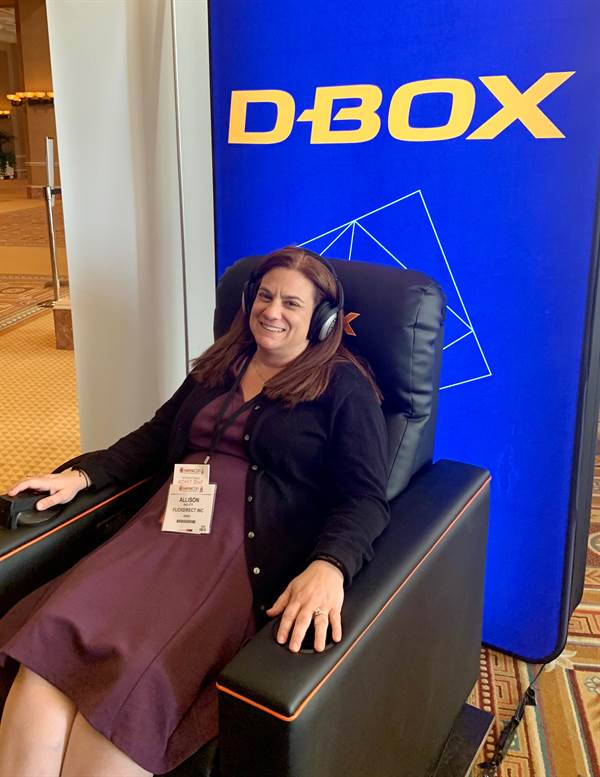 An announcement was made by D-BOX Technologies Inc. ("D-BOX" or the "Corporation") (TSX: DBO), a world leader in haptic and immersive entertainment, together with Cinemark Holdings Inc. ("Cinemark"), one of the largest motion picture exhibitors in the world, that a new agreement to install D-BOX haptic recliner seats in 12 additional locations (36 new auditoriums), increasing the total number of Cinemark auditoriums with D-BOX technology to nearly 300 throughout the United States. With these luxurious haptic recliners, D-BOX continues to enhance the entertainment experience, immersing people in the storyline by perfectly synchronizing the action on the screen with patented individual motion control in the seats.
Sébastien Mailhot, President and CEO of D-BOX, said, "Cinemark is capitalizing on D-BOX's record summer in terms of occupancy and the post-COVID growing trend amongst moviegoers who are seeking unparalleled premium entertainment experiences. Audiences are excited to return to the theatre and are willing to pay more for a premium and unique experience such as D-BOX. There's something really different about the way you connect with the content and how you focus on the story when you're in a D-BOX seat. This immersive haptic experience is captivating audiences everywhere. As a longstanding D-BOX partner, Cinemark understands what moviegoers are looking for and the advantage D-BOX brings to their premium offering."
D-BOX will now be at over 810 auditoriums around the globe after these additions.