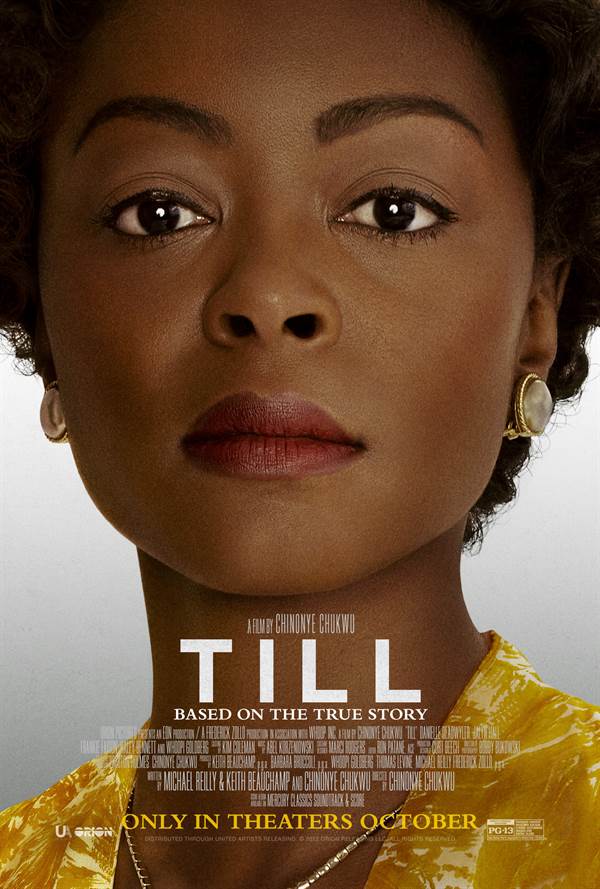 In 1955 a young black boy from Chicago took the train to visit his family in Mississippi. Unfamiliar with the extent of racial segregation in the south, that boy supposedly said and did inappropriate things to a white woman. Four days later he was dragged from his family's home, tortured, beaten, and shot. That young man was Emmett Till and his death sparked a civil rights movement that eventually led to desegregation.
United Artists Releasing, in conjunction with FlickDirect, would like to offer some individuals one electronic admit-two pass to see an advance screening of TILL on Tuesday, October 18, 2022, at 7:30 pm. In order to receive an electronic pass, go to the following links (based on your preferred location).
Miami AMC Sunset Place
https://uareleasingscreenings.com/GYJFy90161

Orlando Regal Waterford
https://uareleasingscreenings.com/aRNgt28374

Jacksonville Regal Avenues
https://uareleasingscreenings.com/fdDRO57509

Be sure to download one of our movie apps to be alerted the minute NEW links go live!

Till is a profoundly emotional and cinematic film about the true story of Mamie Till Mobley's relentless pursuit of justice for her 14-year-old son, Emmett Till, who, in 1955, was lynched while visiting his cousins in Mississippi. In Mamie's poignant journey of grief turned to action, we see the universal power of a mother's ability to change the world.
DIRECTED BY: Chinonye Chukwu
SCREENPLAY BY: Michael Reilly & Keith Beauchamp and Chinonye Chukwu
MUSIC BY: Abel Korzeniowski
CAST: Danielle Deadwyler, Jalyn Hall, Frankie Faison, Haley Bennett, and Whoopi Goldberg
RATED: PG-13
NO PURCHASE NECESSARY. Limit one pass per household. Must be 13 years of age or older to redeem. Employees of all promotional partners and their agencies are not eligible. Void where prohibited.