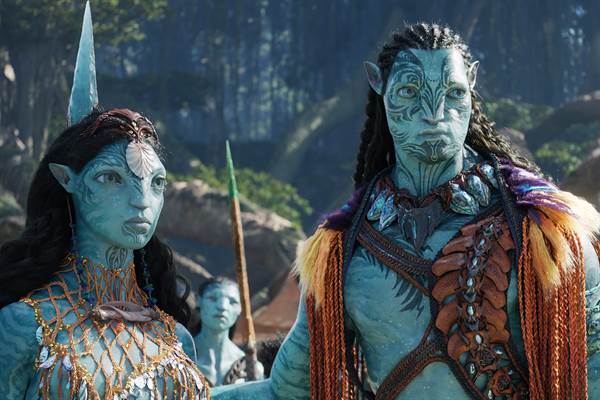 "Avatar: The Way of Water" has officially become the fifth highest-grossing film of all time. Grossing over $2.05 billion, it has surpassed the previous fifth slot holder "Avengers: Infinity War".
The other four in the top five highest-grossing films of all time are "Avatar" ($2.92 billion) at number one, "Avengers: Endgame" ($2.79 billion) at number two, "Titanic" ($2.19 billion) at number three, and "Star Wars Episode VII - The Force Awakens" ($2.07 billion) at number four.
This will mark the third film that Director James Cameron has in the top five.
"Avatar: The Way of Water", which stars Sam Worthington, Zoe Saldaña, Kate Winslet, Stephen Lang, and Sigourney Weaver, has been nominated for four Academy Awards, including Best Picture.